Graduate Programs

Information

First Time GI Bill® Users

Transfer Students

Graduate Certificate Programs
Staccato Powell
Adjunct Professor of Pastoral Theology
Expertise
Pastoral Leadership
Church Growth
Ecumenism
Evangelism
Community Development
Education
J.D., North Carolina Central University, 1988
M.A., M.Div Duke University, 1984
B.A., University of North Carolina, Charlotte, 1980
D.D., Livingstone University, 1996
Staccato Powell has also been inducted into the Morehouse Board of Preachers and keeps an active schedule of preaching and teaching throughout the country and abroad. Most recently his ministry has carried him to the countries of Uganda, Kenya, and Tanzania. Powell's career exhibits his abiding commitment and dedication to human service. He has served as President and Chief Executive Officer of Opportunities Industrialization Centers (OIC) of America and as Deputy General Secretary of the National Council of Churches. Powell is widely regarded as an ecumenicist and has served or continues to function in a number of ecumenical capacities. He has served on the Board of Directors for the United States Conference of the World Council of Churches; he served as vice chair of the General Assembly Committee on Ecumenical Relations for the Presbyterian Church (USA); he Chaired and Coordinated the Great Gathering of the historic African American Methodist communions, African Methodist Episcopal, African Methodist Episcopal Zion, and Christian Methodist Episcopal Churches. He currently is serving a second term on the Central Committee of the World Council of Churches, headquartered in Geneva Switzerland and serves on the Board of Governors for the National Council of Churches. He also now serves as the Grand Chaplain of Omega Psi Phi Fraternity, Inc.
For almost forty years Powell has served pastorates in the AME Zion Church and has served on a number of boards for various organizations. Rev. Dr. Staccato Powell is currently serving as Pastor of Grace AME Zion Church, where he has served for the last decade. His passion is the "New Church" which he envisions as a transformative body evidencing the signs to follow them that believe given by Jesus in Mark 16. Rev. Powell continues to lay the foundation for the "New Church" through perpetual prayer, pure praise and the power of preaching the word of God. Out of this foundation has grown a new spirit of love for God's church and God's people who are being delivered, healed and empowered.
He has worked tirelessly as the CEO for the Grace in the City Community Development Corporation, an entity dedicated to the transformation of the College Park Community.
Rev. Powell is the proud father of Staccato Keithan, currently a Doctorate of Ministry student at Hood Theological Seminar, and Susan Elizabeth Nicole, currently enrolled at the University of Pennsylvania working on a Masters of Social Work.
Denomination
African Methodist Episcopal Zion
Contact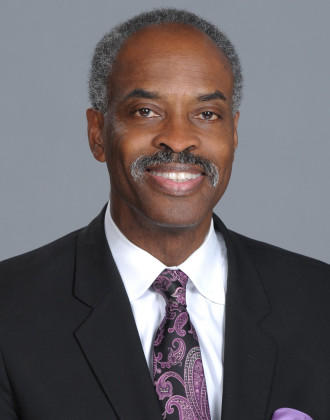 Back to Faculty Directory