Critical Race Theory and the Church: Unpacking Race and Racism in Religious Spaces
A Six-week Offering, Free of Charge and Open to the Public via Zoom

IT'S NOT TOO LATE TO REGISTER!
In this six-week online course, we will delve into the fundamentals of Critical Race Theory (CRT) and explore its relevance and application within the context of religious institutions, with a specific focus on the church. By examining historical perspectives, contemporary issues, and theological implications, we seek to foster a deeper understanding of how race and racism intersect with faith and spirituality. Through open and respectful dialogue, we aim to create a space for meaningful discussions that promote empathy, critical thinking, and transformative change within our religious communities.
To Register on Eventbrite, Click Here
Dates:
Week 1: September 11 Introduction to Critical Race Theory and Race Talk
Week 2: September 25 History of Race and Religion
Week 3: October 9 Race and Personal Identity
Week 4: October 23 Racism and Theology
Week 5: November 6 Building a Multicultural Church Community
Week 6: November 20 The Role of the Church in Social Justice
Time: 6:00 p.m. - 7:00 p.m., EST
For questions please contact Rev. Karen L. Owens, D.Min., at kowens@hoodseminary.edu

This free course offering is presented via the Pathways For Tomorrow Initiative of the Lilly Endowment, Inc.
Facilitator
Reverend Dr. Samuel Oliver, Jr.
Rev. Dr. Samuel Oliver, Jr. is a highly dedicated and experienced church leader with over 15 years of experience leading and directing diverse ministries and programs to promote spiritual growth, fostering community engagement, and meeting the needs of his community.
Rev. Oliver served as an Executive Minister at Mt Hope Baptist Church in Fredericksburg, Va. where he oversaw all aspects of the ministry including finance, personnel management, program development, and outreach. He possesses strong interpersonal and communication skills, and unwavering commitment to upholding the values and mission of the church. Rev. Oliver has developed and implemented new initiatives that significantly increased Church attendance and community engagement.
Rev. Dr. Oliver earned his BS in Accounting from South Carolina State University, a Master's Degree in Information Technology management from Kaplan University, and a Master's Degree in Theology from Liberty University, and he is a graduate of the Joint Military Intelligence College, and obtained his Doctor of Ministry Degree (Community Advocacy and Social Justice concentration) from Hood Theological Seminary, Salisbury NC. His Doctor of Ministry Professional Project examined the implications of Critical Race Theory and the nexus of local church's ability to use CRT principles in fostering community race relations. Additionally, he served in the United States Air Force for 20 years, retiring in 2007. He and his wife Saundra are proud parents of two wonderful children – Briana and Trenton.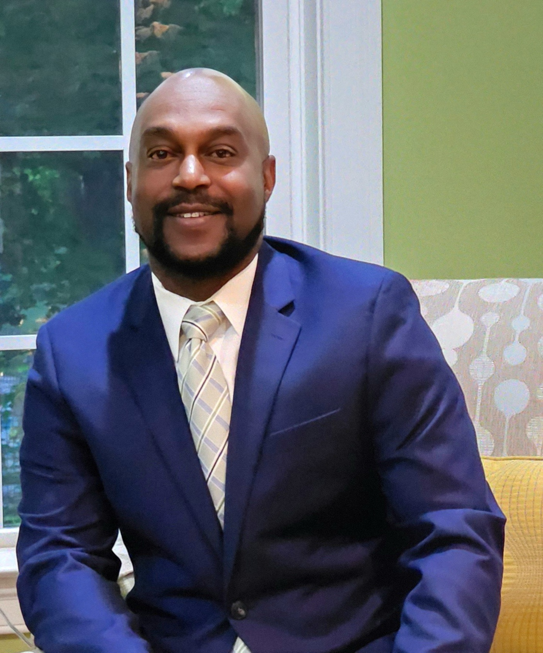 « Back to News