National Alumni Association
The Hood Theological Seminary National Alumni Association (HTSNAA)

Alumni and alumnae of Hood Theological Seminary are important ambassadors for the Seminary and essential partners in promoting its mission. It is wonderful to hear how our alumni/ae are representing the Seminary in such significant ways in their communities. We encourage all alumni/ae to stay in touch and involved through the National Alumni Association and its regional chapters in Charlotte and Greensboro, and developing chapters in Salisbury, Winston-Salem, and Fayetteville, NC, as well as South Carolina and Alabama.

The mission of the Hood Theological Seminary National Alumni/ae Association is to:

assist with fundraising programs for Hood Theological Seminary;
involve alumni/ae through a variety of activities including continuing education, reunion, and regional events;
support students' education and professional development; and
initiate and develop opportunities for awards, fellowship, and celebration between Hood Theological Seminary, its students, and its alumni/ae.
Funds collected by HTSNAA are used to support the Seminary's permanent endowment and scholarship and tuition assistance for Hood students.
Members of the HTSNAA are all persons who have completed an academic program at Hood Theological Seminary. Persons who have completed at least two semesters of work towards an academic program may apply for membership.
Download the HTSNAA Bylaws
Download the HTSNAA Membership Form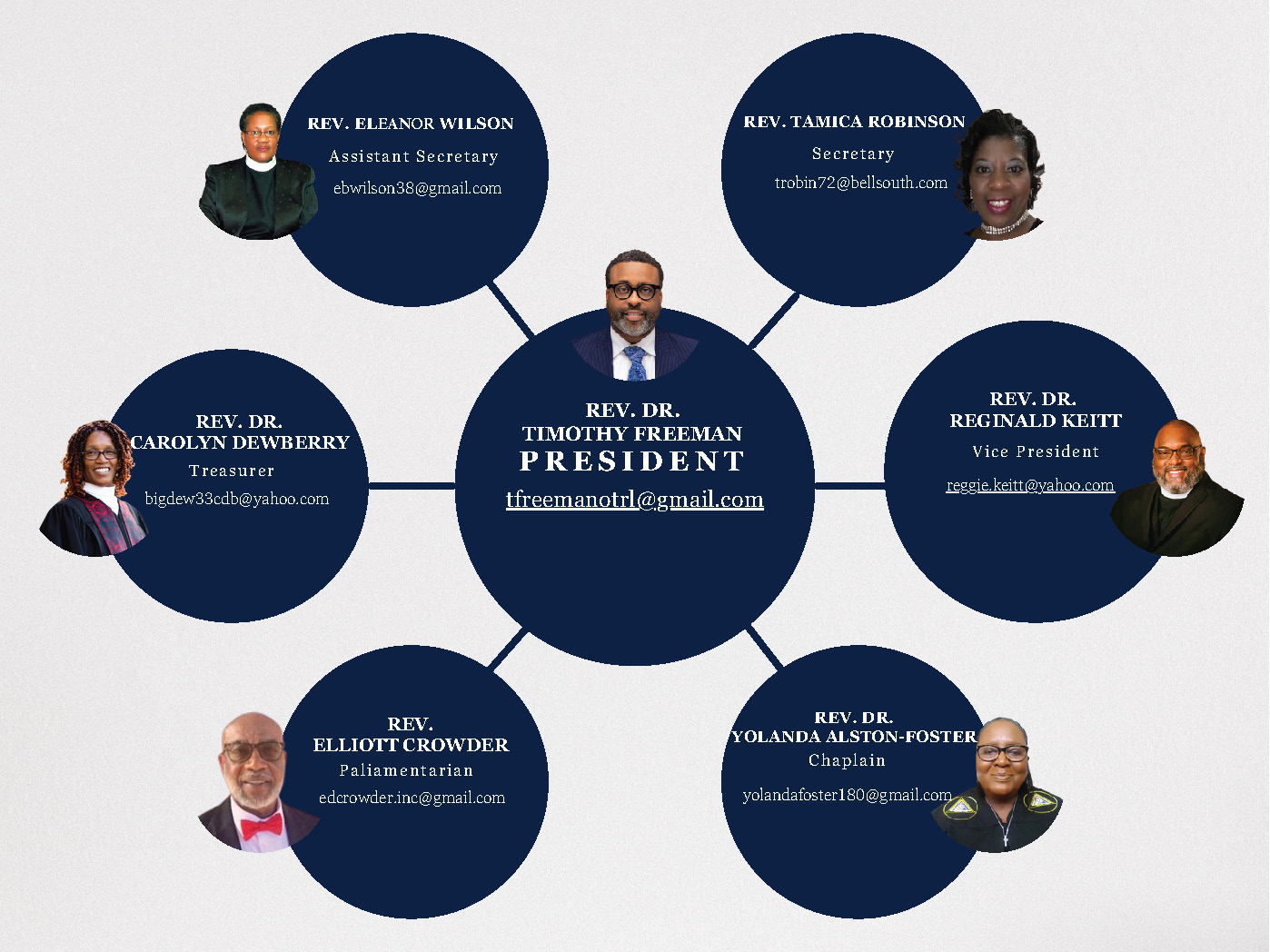 2023-2025 HTSNAA Officer Bios
Rev. Dr. Timothy Freeman - President

Rev. Dr. Reginald Keitt - Vice President

Rev. Dr. Carolyn Dewberry - Treasurer

Rev. Tamica Robinson - Secretary

Rev. Eleanor Wilson - Assistant Secretary

Rev. Elliott Crowder - Parliamentarian

Rev. Dr. Yolanda Alston-Foster - Chaplain