News & Events
Stay up-to-date on the latest happenings and upcoming events at the Seminary.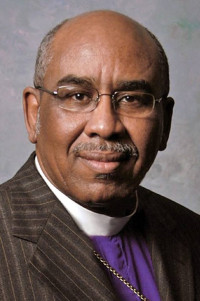 HTS Mourns the Passing of Board Chairman, Bishop Richard Keith Thompson

With heavy hearts we mourn the passing of Hood's beloved Board Chairman, Bishop Richard K. Thompson, on Saturday, July 16th.
A Celebration of Life Service will be held on Monday, July 25 at 11:00 a.m. at Trinity A.M.E. Zion Church, 3505 16th Street, NW, Washington, DC. Visitation will be from 9 - 11 a.m. McGuire Funeral Services, Inc. is in charge of the arrangements. Please pray for his family, the A.M.E. Zion Church family, and all those whose lives he touched through his ministry.

Born July 7, 1943, in Kannapolis, NC, Thompson earned an A.B. degree from Livingstone College in 1965 and a Master of Divinity degree from Hood Theological Seminary in 1968. He was elected the 86th bishop in the line of succession during the A.M.E. Zion Church's 44th General Conference in 1992.
Bishop Thompson served with dedication and distinction on the HTS Board of Trustees since its inception in 2001. We will miss his strong, quiet leadership which transformed and inspired those who worked with him to strengthen and support the Seminary.
The family has graciously requested that in lieu of flowers, memorials may be made Hood Theological Seminary for the Bishop Thompson Endowed Scholarship,1810 Lutheran Synod Drive, Salisbubry, NC 28144.
HOOD THEOLOGICAL SEMINARY TO OFFER ONLINE COURSES

Beginning in the spring semester 2017, Hood Theological Seminary (HTS) plans to incorporate a hybrid learning program (blended classroom/online learning courses) into the curriculum through an integrated Learning Management System (LMS). This initiative will follow a comprehensive training process of faculty and orientation for current and new students. The ultimate aim is to enable the Seminary to foster increased accessibility of its high-quality graduate level training and continuing education for pastoral students and religious leaders.
Read More
Hood Alumni Ordained at WNCCUMC Annual Conference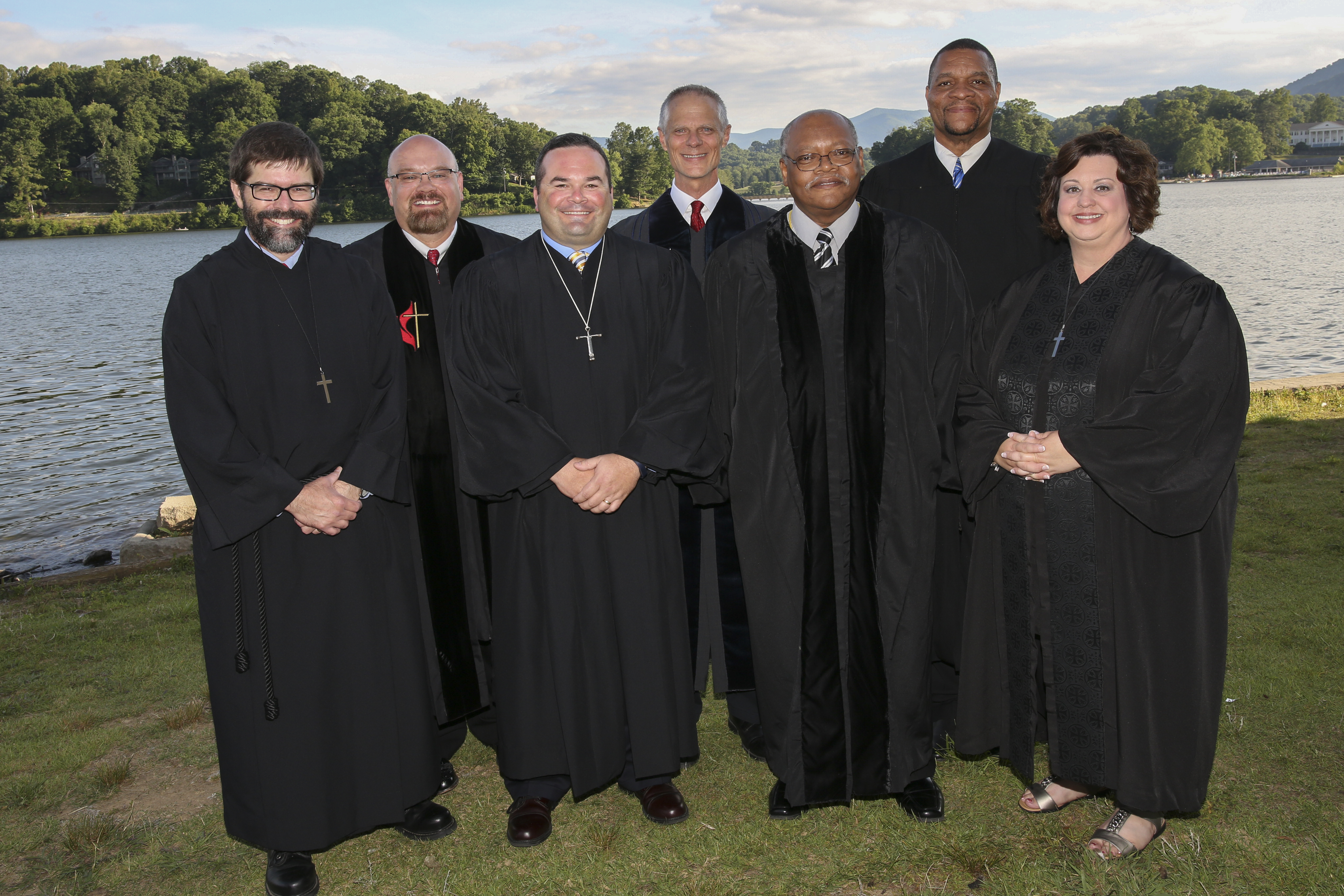 Congratulations to the Hood alumni who were ordained as Elders in full connection at the Western North Carolina Conference of the United Methodist Church Annual Conference on June 18, 2016! (left to right) George Craig Allen, Jr.; Earl Franklin Bradshaw; Darren Lee Crotts; James Brevard Brookshire; George Melvin Coates; Ronald Donall Perry; and Sandra Waddell Ireson.
Catch up on more news from Hood Seminary!

Congratulations to our 2016 Graduates!

Master of Divinity and Master of Theological Studies graduates pictured with Faculty at Hood's fifteenth commencement on May 21, 2016


Doctor of Ministry graduates with Faculty
To view photos by Gordon Photography, click here. To order prints, download the order form.
New Doctor of Ministry Specialization Announced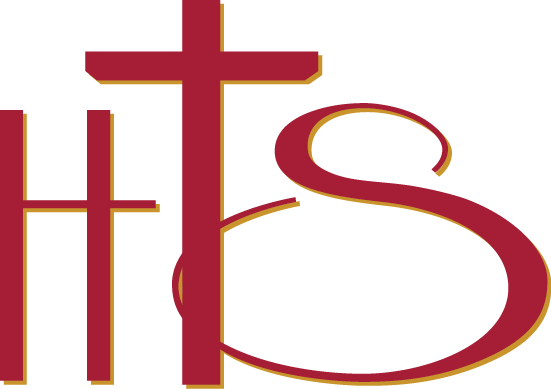 Hood Theological Seminary is pleased to announce a new Doctor of Ministry degree specialization in Leadership Ministry designed to provide educational opportunities for pastors, church staff, missionaries, and church and other non-profit leaders who seek advanced theoretical and theological reflection on the contemporary practices of leadership."Effective ministry in the church and the world requires the mastery and utilization of specialized skills," said Dr. Jim R. Wadford, Director of the Doctor of Ministry program. "These skills include competence in the preparation and conduct of leadership; worship and preaching; the ability to communicate effectively in teaching, preaching, and evangelism; productive approaches to mission and outreach; creative relationship to people of all races, ages, gender, and social class; and proficiency in administration, pastoral counseling, and pastoral care. For this reason, theological education at Hood Seminary assists the development and cultivation of those specialized skills for meaningful expression of beliefs with the Christian Church."
Read More
Commencement Address

Dr. Matthew Sleeth of Blessed Earth delivered a thoughtful, insightful commencement address at Hood's fifteenth graduation on May 21, 2016.


Professor Charlene Sinclair delivered the Closing Convocation address on May 20, 2016
2016 Bishop Hood Awards
Attorney Janet Ward Black and Dr. Henry A. Moses were honored on May 20th at the annual Bishop James Walker Hood Donor Recognition Dinner. Pictured: Janet Ward Black with husband Gerard Davidson (left) and President Lattimore. Regretfully, Dr. Moses was unable to attend the dinner due to prior commitments.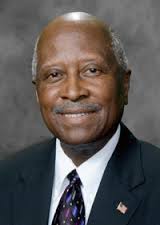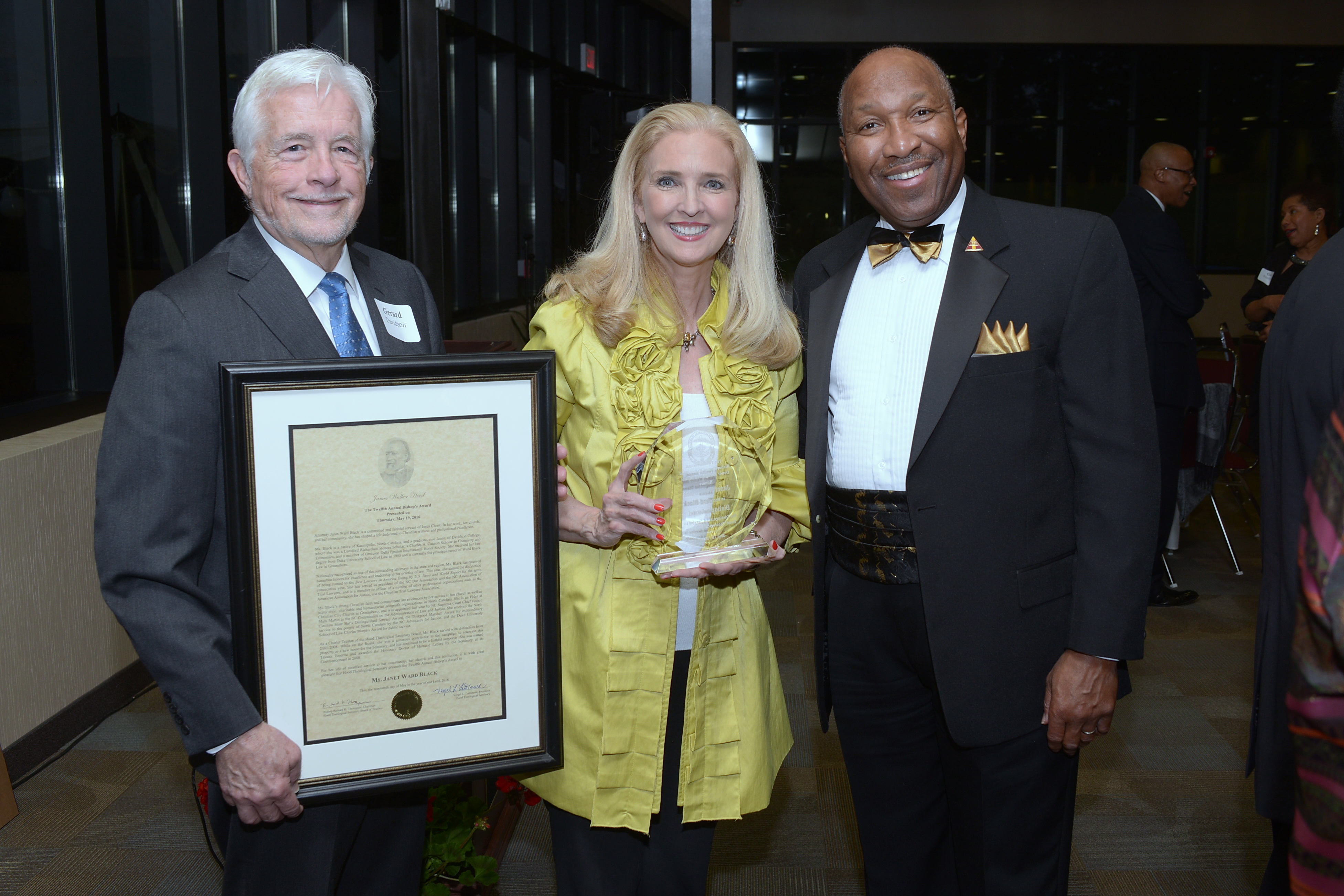 Read More
Fifteen Named Candidates for Doctor of Ministry Degree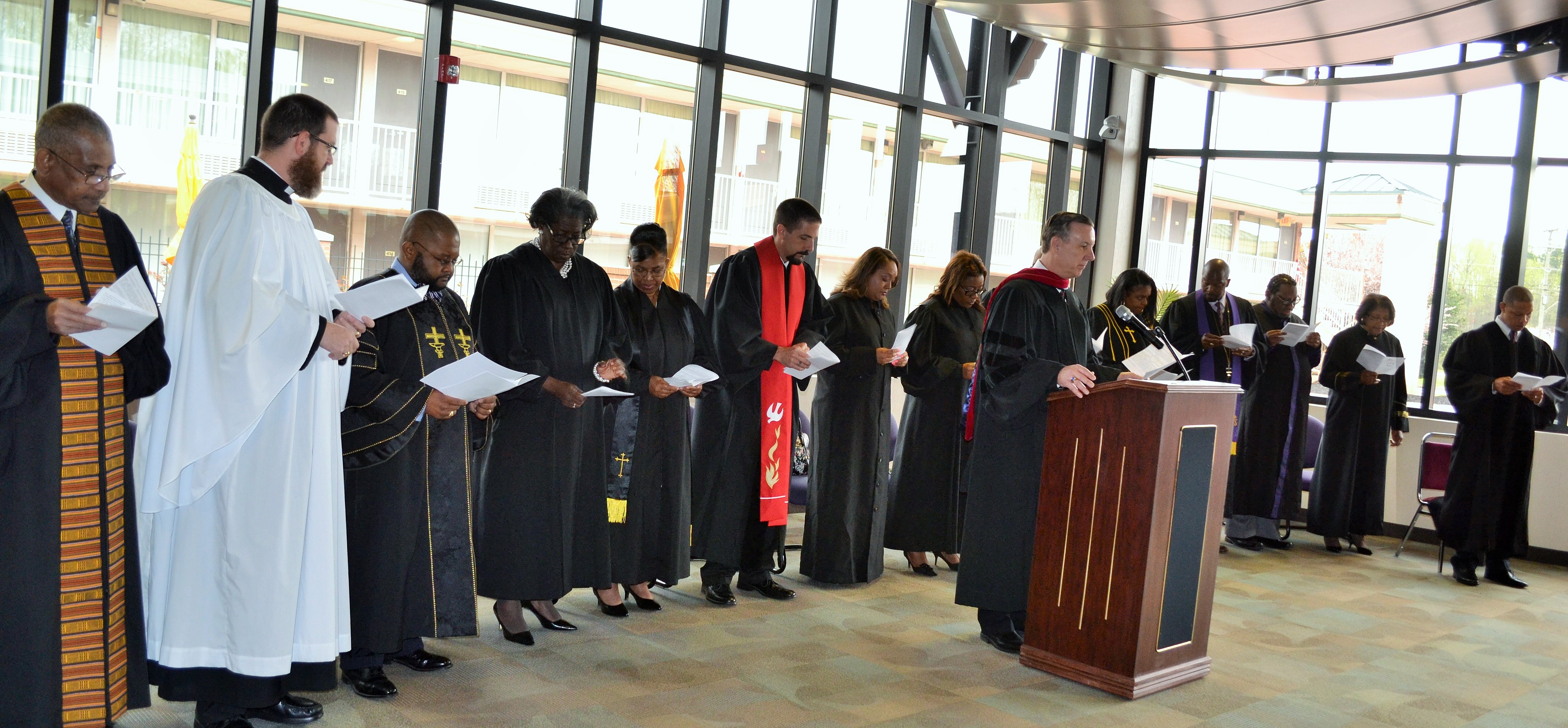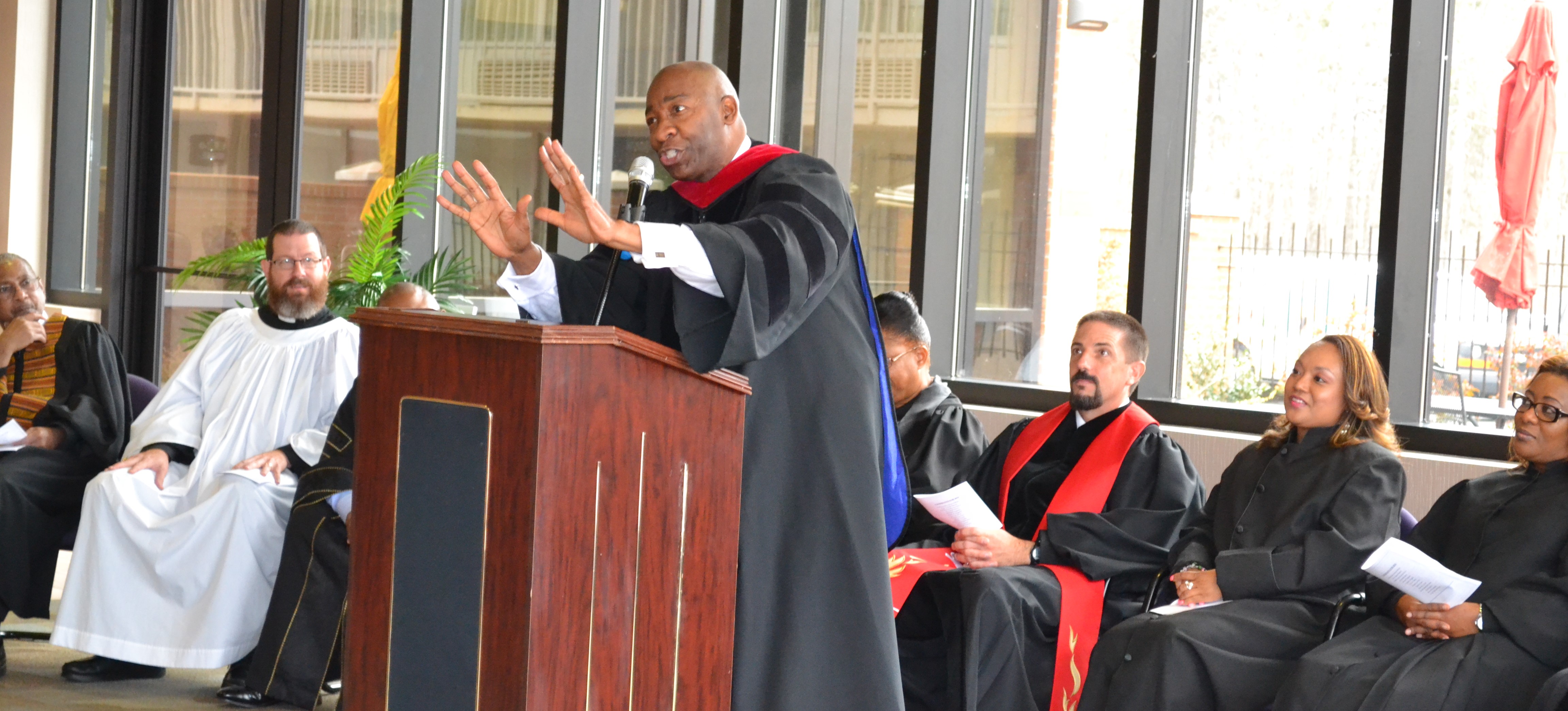 Saturday, March 19, 2016 - Fifteen candidates for the Doctor of Ministry Degree were named during the Service of Candidacy last Saturday held in the Aymer Center. The candidates for 2016 are: Charles G. Allen, Joshua Adam Arena-Gilliam, Clay Lamont Barrow, Debbie Ann Bowens-Davis, Eva Smith Davis, Michael Fongemy, Linda G. Higgins, Kay M. Hines, Ronald Lee Ivey, Toni M. Lowe, Steven L. Lyons, Darek Lamar McCullers, Martin Quick, Maxine R. Sumpter and Floyd Winfred Wicker. Rev. Dr. Herb Rhedrick, Adjunct Professor in Pastoral Theology, preached the sermon "Rising to the Challenge."
Harrison, Atlas, and Davis Receive Alumni Awards
Three alumni awards were presented at the Inaugural All Hood Alumni Reunion Symposium and Celebration May 18. The Award for Distinguished Service went to Dr. Grant Harrison, Jr.; the Award for Excellence in Pastoral Ministry went to Rev. Dr. Sidney Davis, Sr. and the Award for Community Leadership and Social Witness went to Rev. Dora Atlas. Pictured left to right - President Vergel Lattimore, Dr. Grant Harrison, Jr., Rev. Dora Atlas, Rev. Dr. Sidney Davis, Sr, Rev. Tony Henderson, President of the HTS Alumni Association and Carmen Wilder, HTS Director of Alumni Engagement and Annual Giving. More photos and video coming soon on Facebook!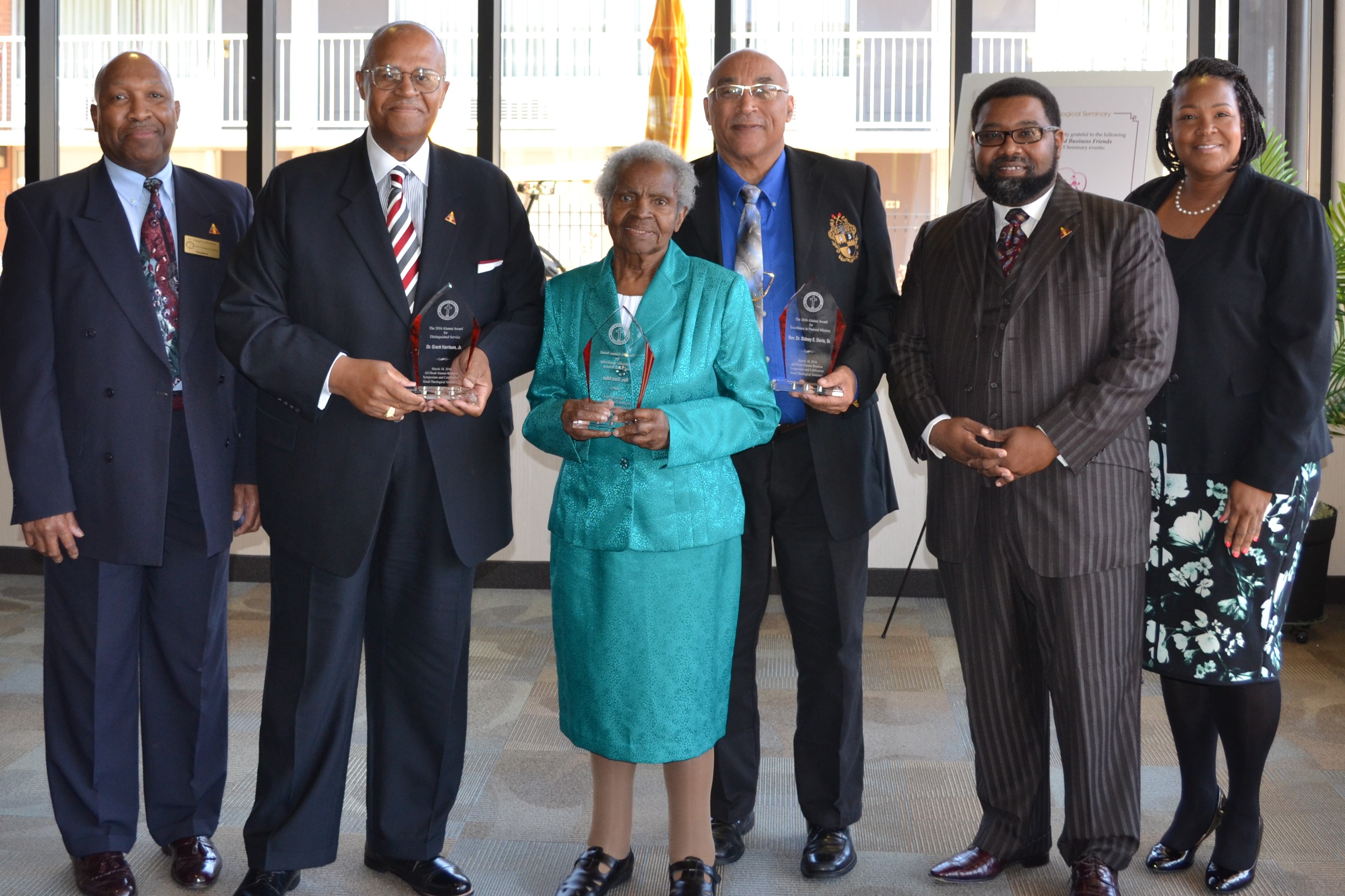 Career Opportunities at HTS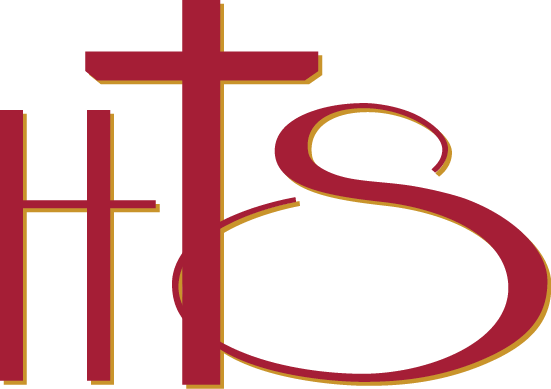 Hood Theological Seminary invites applications for the position of Institutional Advancement Officer. This leadership position offers an excellent opportunity for a development leader and fundraiser to collaborate in a free-standing theological school that prepares leaders for ministry in a diverse society. For a description of the position and how to apply, please click here.
HOODLines
Peruse past issues of our monthly email newsletter:



December 2015

January 2016

February 2016

Aymer Center Wins Award from City of Salisbury

Hood Seminary's new Dr. Albert J. D. Aymer Center for Spiritual Growth and Ministerial Formation won the award for Best New Construction given by the City of Salisbury Community Appearance Commission on March 3, 2016. The award was accepted by President Vergel Lattimore and Ms. Karen Alexander, architect of the project.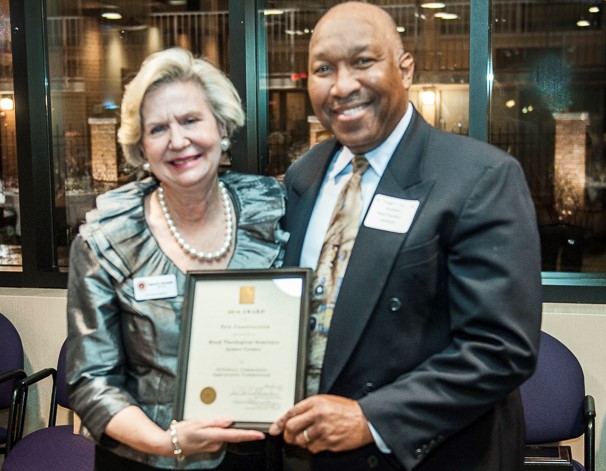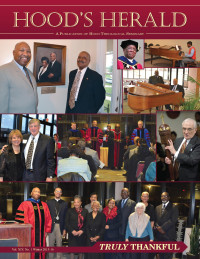 Hood's Herald - Winter 2015-2016
Download the latest issue of the Hood's Herald.