News & Events
Stay up-to-date on the latest happenings and upcoming events at the Seminary.
MENTAL HEALTH FIRST AID TRAINING

Friday, April 27, 2018
8 a.m. - 5 p.m.

We give help for diabetes. Why not depression? You can do something to help. HTS will host this mental health training session which will give you the know-how you need to identify signs of mental illness and respond to someone experiencing a mental health crisis. Registration is limited to 60 participants who are residents of Rowan County, NC. Funded by a grant from the Salisbury Community Foundation. To register, please contact Rev. Dr. Lamont Foster at foster.lamont@gmail.com.
Read More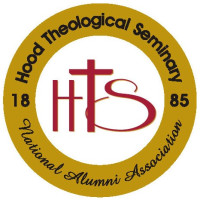 UPCOMING ALUMNI MEETINGS & FELLOWSHIP

GREENSBORO
Thursday, May 3, 2018 at 11:30 a.m.
Golden Corral
2419 Lawndale Drive, Greensboro, NC 27408
FAYETTEVILLE
Thursday, May 3, 2018 at 6:00 p.m.
Fuller's Old Fashioned BBQ
7735 Raeford Road, Fayetteville, NC 28304

Join us!

Please RSVP by Friday, April 27. 704-314-4970 or charper@hoodseminary.edu.
Check out all the upcoming Alumni Events here.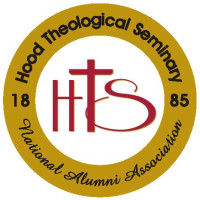 MILESTONE REUNION CLASS LUNCHEON

May 18, 2018
11:00 am to 1:00 pm
Celebrating all Graduating Classes ending in 3 & 8! Join us!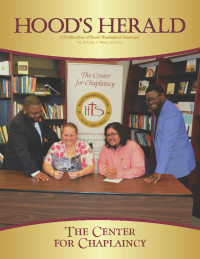 Hood's Herald - Winter 2017-2018

Hot off the presses and on its way to our alumni and friends in the mail! Read online.
If you would like to be on our mailing list, please contact Carol Palmer at cpalmer@hoodseminary.edu.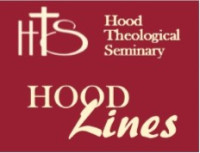 HOOD Lines - April 2018

Catch up on the latest news from HTS in this month's HOOD Lines!
Dr. Reginald Boyd Appointed to ATS Steering Committee

Dr. Reginald Boyd, Director of Recruitment and Admissions, has been selected Vice Chair of the Student Personnel Administrators' Steering Committee of the Association of Theological Schools (ATS). Congratulations, Dr. Boyd!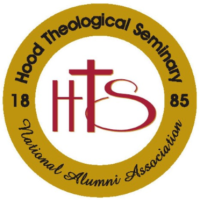 Spring 2018 Alumni Association Newsletter

News from the President of the National Alumni Association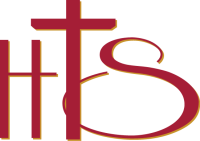 Faculty Position in the Supervised Practice of Ministry

Applications are invited for this full-time, tenure-track faculty position. Click here for details.
PRESIDENT LATTIMORE RECEIVES AWARD FROM IMLA

Congratulations to Dr. Vergel Lattimore, President, who was honored on Tuesday, Feb. 13 in Norfolk, VA, with the "The Alfred Gilbert Dunston Salute to Service Award" presented by the International Ministers and Lay Association (IMLA) of the AME Zion Church at the 40th Annual Cameron W. Jackson Awards and Recognition Banquet.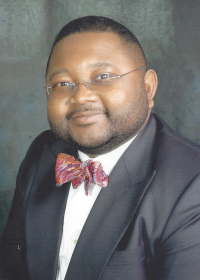 Barrow Appointed Interim Director, Center for Chaplaincy

Rev. Dr. Clay Barrow, Adjunct Professor of Pastoral Theology, has been appointed Interim Director of the Center for Chaplaincy at Hood Theological Seminary. The Center was established last fall after receiving a grant from the Association of Theological Schools, to foster awareness, information exchange, and collaboration about the opportunities and practices in the field of professional chaplaincy.
Dr. Barrow was the first to graduate with the D.Min. specialization in Pastoral Theology and Care (2017). He holds a M.Div. from Candler School of Theology at Emory University, and a B.A. from the University of North Carolina at Chapel Hill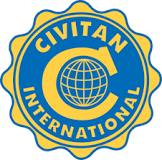 Civitan - U.S.A.T. Dorchester Scholarship

Hood Seminary is very happy to announce a new scholarship - the Civitan-U.S.A.T. Dorchester Scholarship Fund - which has been established by Mark and Judy Beymer in memory of Alvin and Marjorie Beymer.
This scholarship will be awarded annually to a second-year student in the Center for Chaplaincy Program who aspires to be a military, hospital, hospice, corporate or other professional chaplain.

Read More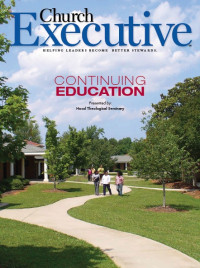 ARTICLE BY DR. TREVOR EPPEHIMER IN LATEST CHURCH EXECUTIVE

Dr. Trevor Eppehimer's article, Justice, Relevance and Authenticity, is in the November/December online issue of Church Executive magazine (page 22). Hood Seminary also has a Lifetime Learning e-book on the Church Executive website with articles about Hood's programs, history, and mission, Eppehimer's article, and articles by alumni Rev. Kris Mares and Rev. Dr. Clay Barrow.


HAVEN O. ANDERSON JOINS PAC

We are pleased to announce that Rev. Dr. Haven O. Anderson has accepted an invitation to join the President's Advisory Council (PAC) of Hood Theological Seminary (HTS).
We welcome this gifted alumnus to the PAC. His pioneering leadership in primary and secondary education, as well as community transformation, will be an asset to the Seminary.

Read More
TWO HTS ALUMNI NAMED NC LIVING LEGENDS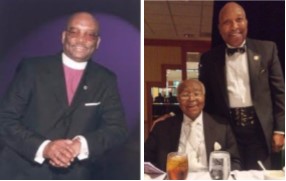 Congratulations to Bishop George E. Battle, Jr. and Rev. Dr. James Ferree who were named "NC Living Legends" at a scholarship gala August 26 to celebrate the significant legacies of NC's 11 Historically Black Colleges and Universities. Dr. Ferree is pictured with President Lattimore.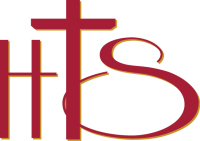 HTS LAUNCHES PLANNED GIVING WEBSITE

Make a big impact with a future gift! Start at our Planned Giving Website to learn about the different gift options available to you.
Those who make a commitment to include Hood Theological Seminary in their estates become members of the Hood Legacy Society. Such gifts include bequests, gifts of life insurance, gifts of retirement plans or charitable trusts.
Read What's New - three articles full of helpful information. Stay tuned for future news articles!
PHOTOS FROM GRADUATION WEEKEND AVAILABLE NOW

View, order, and enjoy photos from Graduation, as well as Honors Awards and Closing Convocation here


CONGRATULATIONS TO THE CLASS OF 2017!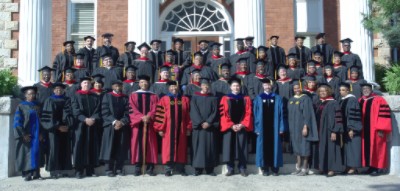 2017 Master of Divinity, Master of Theological Studies and
Doctor of Ministry graduates and Faculty
HOODLines

Peruse past issues of our monthly email newsletter: