About Hood

Administration

Facilities
The Aymer Center
The Albert J. D. Aymer Center for Spiritual Growth and Ministerial Formation is a contemporary multi-purpose facility named in honor of the Seminary's first President. It serves as a refectory for the Seminary students, faculty and staff, and provides private meeting space in the Battle - Davidson Conference Room. Special Seminary events and celebrations, such as the annual Endowment Convocation, Opening Convocation, and the Black History Celebration are also held here. The Aymer Center is available for rental for non-Seminary events. It is the perfect space for receptions, meetings, conferences, seminars, retreats, church celebrations, reunions and non-profit organization events.
The Aymer Center features:
The Refectory Hall – the 3,750 sq. ft. main gathering space
The Refectory Café – spacious buffet serving area
The Battle-Davidson Conference Room – 720 sq. ft. of private dining and conference space equipped with AV technology
The Stanback Kitchen – a state of the art commercial kitchen equipped for culinary excellence
The Christos Courtyard – a partially enclosed 1,375 sq. ft. paved area flanked by the Biblical Garden
The Koinonia Korner – an open 1,982 sq. ft. paved patio on the south side of the building
The Mona Lisa Wallace Plaza - a 10,000 sq. ft. area fronting the building, suitable for tenting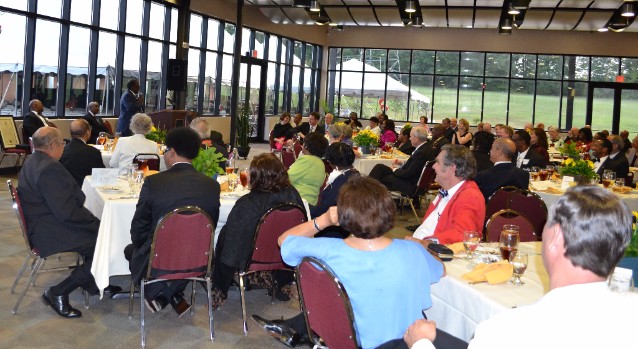 For more information about the Aymer Center, please contact Rev. J. Frances King at 704-636-6823 or jking@hoodseminary.edu.