1885 Society Dinner Fall 2022
November 17, 2022
7:00 p.m. EST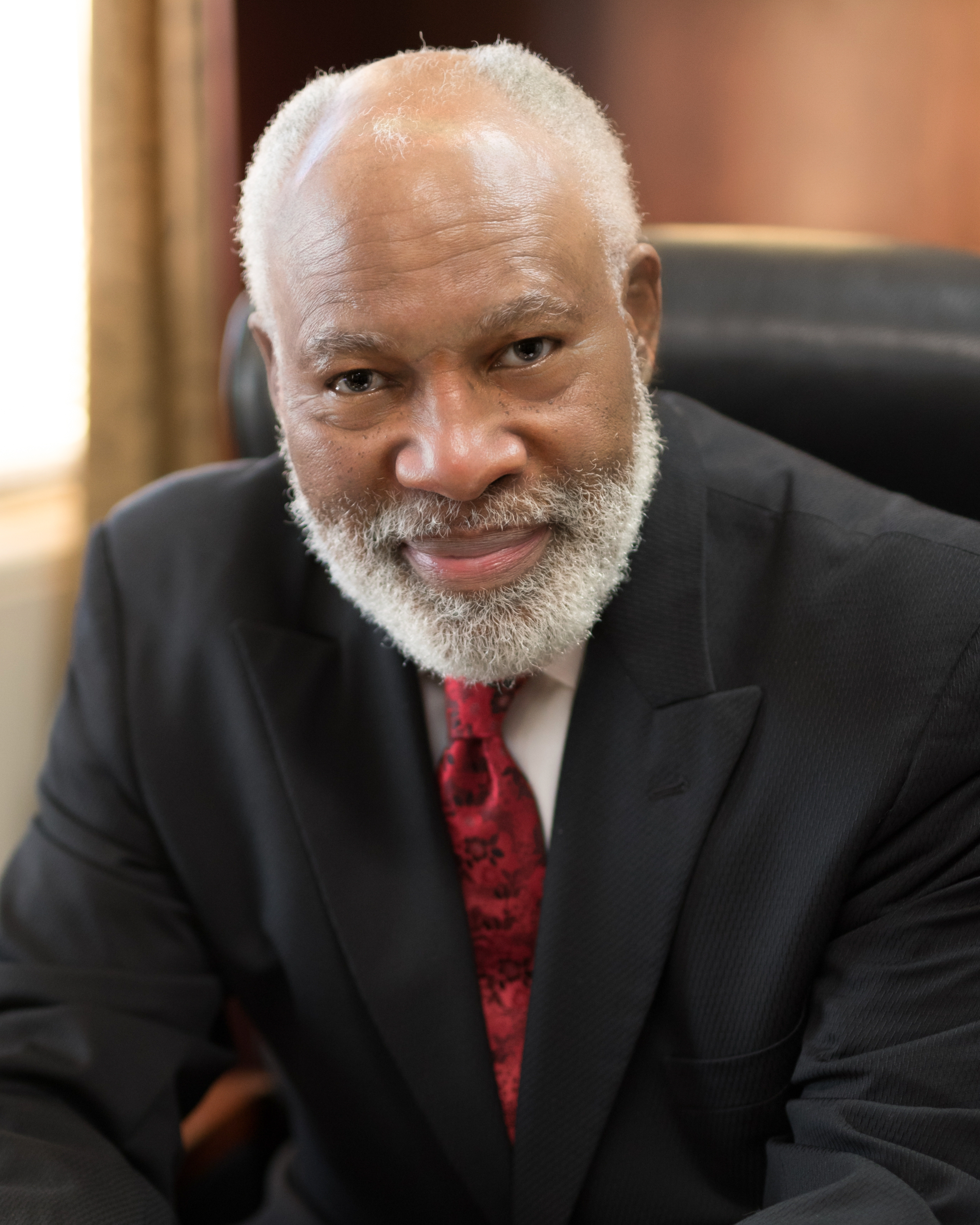 Guest Speaker:
Rev. Dr. Clifford A. Jones, Sr.
Senior Minister
Friendship Missionary Baptist Church, Charlotte NC


Rev. Dr. Clifford A. Jones, Sr. Bio:
Dr. Clifford A. Jones, Sr., born in Philadelphia and reared in New Jersey, received his Bachelor of Science degree from Maryland State College (Princess Ann, MD), Master of Divinity and Master of Theology degrees from Southeastern Baptist Theological Seminary (Wake Forest, NC); and his Doctor of Ministry from Boston School of Theology (Boston, MA). He has studied at Regents Park College in Oxford, England, and Baptist Theological Seminary, in Ruschlikon, Switzerland. He has served as the Senior Pastor of Friendship Missionary Baptist Church in Charlotte, NC since October 1982.
Dr. Jones led a delegation of members from FMBC and formed a partnership in the Winterveldt community in South Africa. There, FMBC purchased land and developed a farm, built three greenhouses, dug a well, installed an irrigation system, bought a tractor and brick making machine as well as constructed a building for a sewing factory. The farming, brick making, and raising crops of vegetables were designed to create jobs, have fresh vegetables for sale in the community and create economic interdependence with our South African brothers and sisters.
Dr. Jones organized and led numerous medical and religious mission teams of preachers, doctors, nurses, technicians, and teachers to provide needed healthcare, medical supplies, and educational training in Jamaica, Africa, and Guyana, South America, for children and families struggling in poverty. God's blessings have indeed been manifested upon Dr. Jones' gifts and talents and the Friendship family with the ownership of 115 acres in Charlotte, NC. This land is also being developed to provide a Commercial Block, Assisted Living for Seniors, Single Family Dwellings, and recently developed Friendship Sportsplex and Intergenerational Day Care (CORA's).
He has been a dedicated supporter of senior citizen programs, and under his leadership, Friendship provided the first satellite center for the Charlotte-Mecklenburg Senior Centers, offering exercise and other classes for older citizens.
He is married to the former Carolyn Brenda Reynolds. Dr. and Mrs. Jones are the proud parents of Mrs. E. Renee Darity, Rev. Dr. Michelle A. Jones, Rev. Dr. C. Anthony Jones, Jr. (Courtney) and Miss Alexa Mariah Fortune-Jones. He is also the gratified and honored grandfather to Miss Michelle A. Jones (II), born June 25, 2018, and Miss Maria Deneen Jones, born March 30, 2022.
Leadership Positions/Current and Former:
Board of Directors, Charlotte-Mecklenburg Housing Partnership, Inc. (The Housing Partnership), 2018 – present
Board of Directors, National USA Foundation, Inc., Nashville, TN, 2012-present
Board of Directors, Faith Partnerships Inc., Raleigh, NC, 2011-2018
Commission Chair, Peace and Reconciliation Commission, Baptist World Alliance, Falls Church, VA, 2015 – 2020
Board of Trustees, Morris College, 2013-2019
Board of Trustees, Hood Theological Seminary, Salisbury, NC, 2006-2015
Chairman of the Governance Committee, National Baptist Convention of USA, Inc. Nashville, TN, 2009-2014

Vice President, Baptist World Alliance, Falls Virginia, VA, 2005-2010
Corporate Advisory Committee, New York Boys Choir, 1994-2001
President, Lott Carey Foreign Mission Convention, Washington, DC, 1994-1997
President, General Baptist State Convention of North Carolina, Inc., Raleigh, NC, 1993-1997
Former Moderator, Mecklenburg General Baptist Association, 1989-1993

Civic and Community Affiliations
Alpha Phi Alpha Fraternity, Inc.
Sigma Pi Phi Fraternity
Life Member, National Association for the Advancement of Colored People

Awards and Recognitions
Religion Award, Black Political Caucus of Charlotte-Mecklenburg, 2020
Humanitarian Service of Excellence, Middle District Missionary Baptist Association Inc., 2019
Senior Father of the Year, Black Fathers Rock! 2019
The Made Man Award, The Made Man Foundation, 2018
Beautiful Are the Feet Award, Samuel DeWitt Proctor Conference, 2018
UNCF Masked Award, UNCF North Carolina, 2017
Proclamation from the City of Pine Bluff, Arkansas, 2016
Religious Award, My Veteran's Keeper, 2016
Hatch Legacy Award, John Hatch Foundation, 2016
Proclamation for the City of Charlotte, NC 2015
Lifetime Achievement Award, Leadership Charlotte, 2015
Aggrey-Small Leadership Award, Aggrey-Small Transformational Leadership Symposium, Western West Africa Episcopal District, 2014
Nelson Mandela Award Recipient, National Baptist Convention USA, Inc., 2013
Keynote for the National Political Black Caucus Prayer Breakfast, 2007
City of Charlotte King Medallion Award Recipient, 2005
Charlotte Senior Centers Lifetime Achievement Award Recipient, 2001
Duke Divinity School-Gardner C. Taylor Lecturer, 2000
North Carolina NAACP Humanitarian Award Recipient, 1997
Recipient, NC Governor's the Order of the Long Leaf Pine, 1995
Published Works - Author and Contributor:
The Star Book of Stewardship, Judson Press, 2012
Becoming and Practicing What It Means to Be A Christian, AK Classics, 2011
Consuming Passion: Christianity and the Consumer Culture, InterVarsity Press, Downers Grove, Illinois,1998
From Brother to Brother, Judson Press, Valley Forge, PA, 1997
How Can I Find God? Triumph Books, Liguori, Missouri, 1997
From Proclamation to Practice: A Unique African American Approach to Stewardship, Judson Press, Valley Forge, PA, 1997




1885 Society Dinner Location:
Hood Theological Seminary
Aymer Center
1810 Lutheran Synod Dr., Salisbury, NC 28144

For further questions, please contact Rev. Dr. Reginald Boyd, Jr. at rboyd@hoodseminary.edu or 704-636-6455.

This is a ticketed event, which will be an additional way to raise funds to support Student Scholarships. The 1885 Society Dinner is the signature fundraiser for the Hood Theological Seminary National Alumni Association (HTSNAA). All the funds raised from this annual event support the HTSNAA Student Scholarship Fund.

Tickets Now On Sale: $50.00 Each

Directions to Register:
To register and pay for tickets for the 1885 Society Dinner, go to https://www.hoodseminary.edu/donate/donate-now. This will take you to the Donate Now page on Hood Seminary's website.

How to Fill out Donation Information on Donate Now Page:
1. Under Gift Amount put the amount for the total number of tickets you would like to purchase (For example, you would type in $100.00 if you wanted two tickets, $150.00 for 3 tickets, etc.)
2. Under Type of Gift, select One Time Gift
3. Check Alumni Association 1885 Society for where you want the donation to go.
4. Fill out your billing information
5. Click Continue in the lower right
6. Review Donation Information
7. A window will come up to submit credit card information
8. Click Pay under credit card information
9. You will then get a confirmation email stating your donation was submitted successfully.
« Back to News