2023 Virtual Heritage Lecture Series


These lectures are free of charge and open to the public.
Speaker: Dr. Johnny Bernard Hill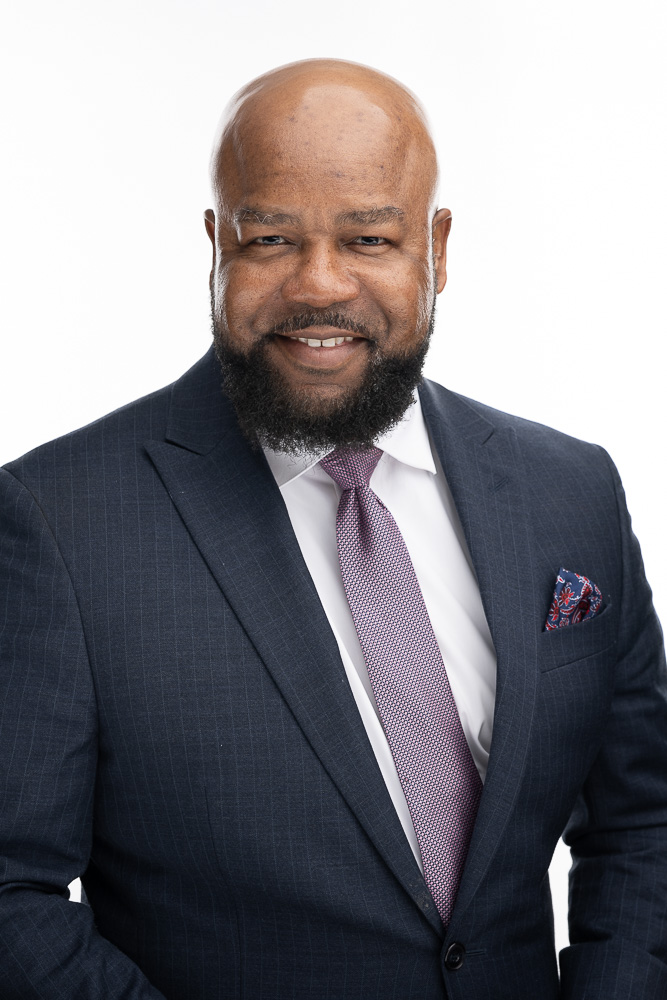 Dr. Johnny Bernard Hill is the Leon W. Watts II Visiting Scholar in Black Theology and the Black Church and Senior Pastor of the historic Gethsemane Missionary Baptist Church. He also serves as Director of Corporate and Foundation Engagement at North Carolina Central University. Dr. Hill previously held the role as Dean of Shaw University Divinity School and Professor of Theology. He is author of Prophetic Rage: A Postcolonial Theology of Liberation (Eerdmans Publishers, 2013) and The First Black President: Barack Obama, Race, Politics, and the American Dream (Palgrave Macmillan, 2009).
While serving as Dean, Dr. Hill founded the Black Church Leadership Academy, with over $2 Million Dollars from the Lilly Endowment partnership. He was also founder and inaugural Director of the Center for Racial and Social Justice at Shaw University as well. He was Department Chair and Professor of Philosophy and Religion at Claflin University in Orangeburg, South Carolina; and held the position as Special Martin Luther King Jr. Scholar and Dean at The Interdenominational Theological Center in Atlanta, Georgia.
After finishing Morehouse College, he completed the Master of Divinity degree and Master of Theology degree at Duke Divinity School; and later the PhD in Philosophical Theology from Garrett-Evangelical Theological Seminary at Northwestern University. Dr. Hill is also author of The Theology of Martin Luther King, Jr. and Desmond Mpilo Tutu (Palgrave Macmillan, 2007); and building The World House, a network of activists, faith leaders, policy makers, and freedom fighters, continuing Dr. King's vision of the beloved community. He is the proud father of two children, Regan and Jonathan.

Dates: Friday, February 10, 2023, 7:00-8:00 pm EST

Saturday, February 11, 2023, 10:00-11:00am EST
This event is virtual. See the Zoom links below to attend the Lecture Series.

*Please note, there are two Zoom links, one for Friday and one for Saturday*
Zoom Information:
Friday, February 10, 2023, 7:00 pm EST
Join Zoom Meeting
https://us02web.zoom.us/j/84571827032?pwd=U1VmSlYwYXV3ZjBZUk9wQjVXaXZjdz09
Meeting ID: 845 7182 7032
Passcode: 066777
One tap mobile
+16465588656,,84571827032#,,,,*066777# US (New York)
+16469313860,,84571827032#,,,,*066777# US
Dial by your location
+1 646 558 8656 US (New York)
+1 646 931 3860 US
+1 301 715 8592 US (Washington DC)
+1 305 224 1968 US
+1 309 205 3325 US
+1 312 626 6799 US (Chicago)
+1 253 205 0468 US
+1 253 215 8782 US (Tacoma)
+1 346 248 7799 US (Houston)
+1 360 209 5623 US
+1 386 347 5053 US
+1 507 473 4847 US
+1 564 217 2000 US
+1 669 444 9171 US
+1 669 900 9128 US (San Jose)
+1 689 278 1000 US
+1 719 359 4580 US
Meeting ID: 845 7182 7032
Passcode: 066777
Find your local number: https://us02web.zoom.us/u/kc71GjCDpC
Saturday, February 11, 2023, 10:00 am
Join Zoom Meeting
https://us02web.zoom.us/j/84051601158?pwd=MmgzK1M5VFIvT05RanB6TTNPcTlPUT09
Meeting ID: 840 5160 1158
Passcode: 087007
One tap mobile
+13017158592,,84051601158#,,,,*087007# US (Washington DC)
+13052241968,,84051601158#,,,,*087007# US
Dial by your location
+1 301 715 8592 US (Washington DC)
+1 305 224 1968 US
+1 309 205 3325 US
+1 312 626 6799 US (Chicago)
+1 646 558 8656 US (New York)
+1 646 931 3860 US
+1 360 209 5623 US
+1 386 347 5053 US
+1 507 473 4847 US
+1 564 217 2000 US
+1 669 444 9171 US
+1 669 900 9128 US (San Jose)
+1 689 278 1000 US
+1 719 359 4580 US
+1 253 205 0468 US
+1 253 215 8782 US (Tacoma)
+1 346 248 7799 US (Houston)
Meeting ID: 840 5160 1158
Passcode: 087007
Find your local number: https://us02web.zoom.us/u/kkUqPOK2R
« Back to News