ASBURY, BROWN, AND LEELAND RECEIVE HONORARY DEGREES

Doris R. Asbury is a resident of Charlotte, North Carolina, and has devoted her entire adult life to educating students and serving in her community. Doris is a proven and well-respected leader who is the proud wife of Thomas E. Asbury, a retired school administrator, and the loving mother of one son, Thomas E. Asbury, II, Youth Leadership Coordinator for the Center for Prevention Services.
Mrs. Asbury received a B.S. in Biology from North Carolina Central University in Durham, North Carolina; an M.A. in Science Education from Fisk University in Nashville, Tennessee; an Administration Certification from the University of North Carolina Charlotte; and an Ed.S., Educational Administration from Appalachian State University in Boone, North Carolina.
She is an active member of East Stonewall AME Zion Church, Charlotte, North Carolina where she is a member of the Deaconess Board and former member of the Trustee Board. She is also former Director of Adults for the Charlotte District of the Western NC Conference, AME Zion Church.
Mrs. Asbury's stellar professional career includes Secondary and Elementary Principal, Charlotte Mecklenburg Schools; Coordinator, Charlotte-Mecklenburg Secondary Summer School Schools; and Coordinator, Year-Round Schools, Charlotte Mecklenburg Schools.
She has a comprehensive record of service to numerous civic organizations such as Chairman, Board of Directors, Ivy Hall Foundation, Inc.; Parliamentarian, Charlotte Girl Friends, Inc.; Former President, Charlotte Chapter Jack and Jill of America, Inc.; Former Mid-Atlantic Regional Director, Alpha Kappa Alpha Sorority, Inc., among many others.
Mrs. Asbury has been the recipient of numerous honors and awards including First Assistant Principal of the Year for the State of North Carolina, 1979; Outstanding Leadership Award-Charlotte Chapter, NCCU Alumni Association, 1977; Garinger/Independence Wachovia Principal of the Year, 1987; Outstanding Leadership Award, Charlotte Chapter, Jack and Jill of America, 1976; Recipient of the Order of the Long Leaf Pine from the Governor of North Carolina for Outstanding Service in Education, 1993; Outstanding Council Member, Charlotte Council, National Pan-Hellenic Council, 1997; Induction into Order of Omega, 1996; Recipient of Award for Community Service, Alpha Lambda Omega Chapter, 1983; Recipient of the Charlotte Regional Visitors Authority Award for Outstanding Contributions to the City of Charlotte; Recognized as Outstanding Educational Advancement Foundation (EAF) Alpha Kappa Alpha Sorority member from the Mid-Atlantic Region (2017), among many others.

---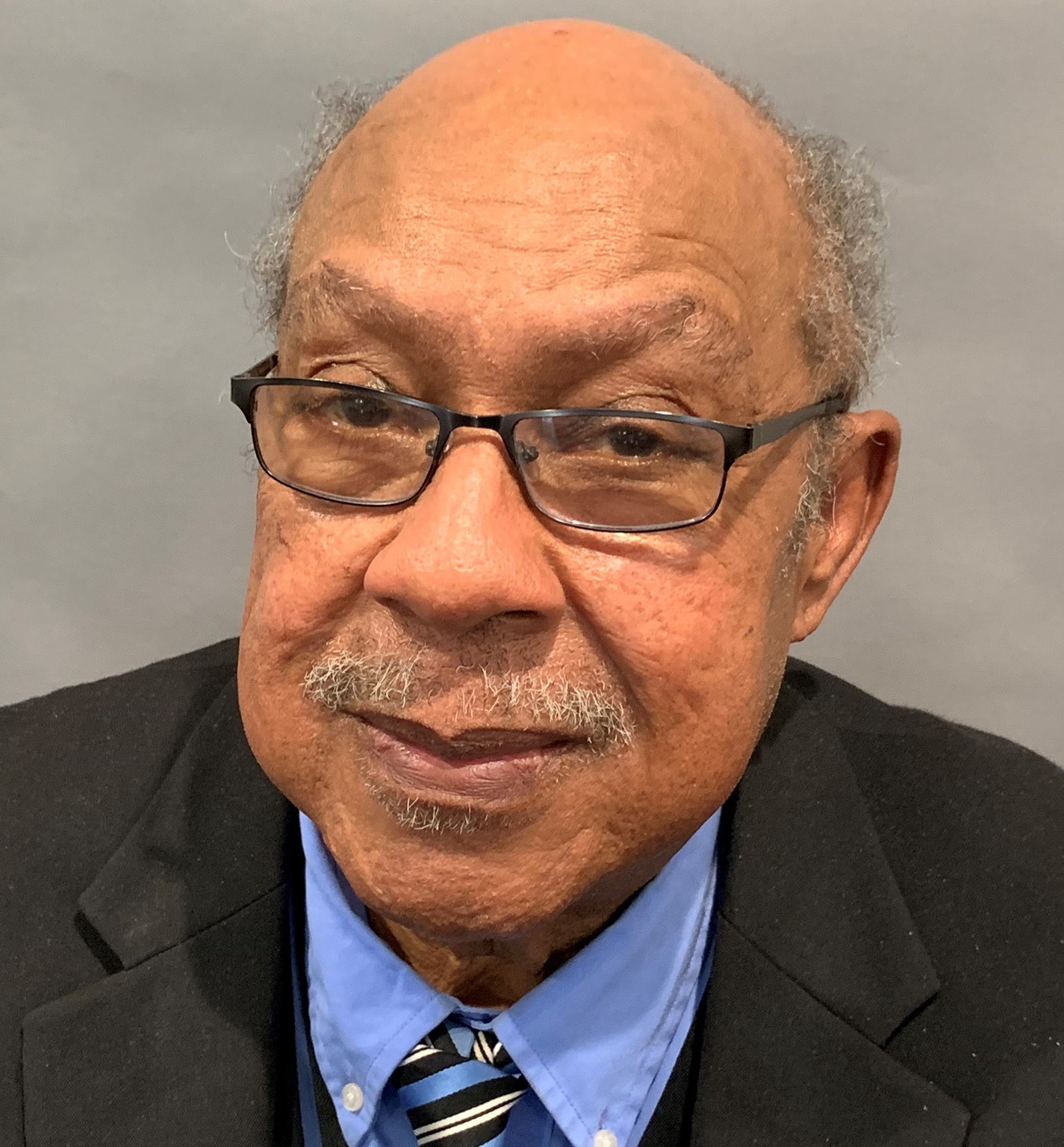 Reginald Willis Brown is the son of Rev. Frank Reginald Brown and Mrs. Fletcher Beatrice Jones Brown.
His father was a World War II US Army chaplain during WW II who later became the fourth elected dean of Hood Theological Seminary. Mrs. Brown taught summer institutes in Christian Music Education at Hood and served as an elementary school teacher for the Mooresville and Salisbury City Schools. Reginald grew up roaming the halls and grounds of the college and seminary and graduated from J. C. Price High School in 1962. He became a member of Alpha Phi Alpha fraternity, the tennis team, and the Livingstone College Choral Union and graduated with a Bachelor of Science degree in 1966.
From 1966-1968 Reg served as a Peace Corps volunteer in Ghana, West Africa as a math and physics instructor at O'Reilly Secondary School in Accra. One of his special assignments was to assist Ambassador Franklin Williams in conducting Ball Boys' Tennis Clinics for Ghanaian teenagers.
He served an additional two months as an on-site coordinator for new Peace Corps volunteers receiving in-country training. Upon completion of this service, he returned to the United States and entered Teachers College, Columbia University, was initiated into the Phi Delta Kappa educational fraternity and earned his Master of Arts and Education degrees in Secondary Mathematics. Reginald then served as a high school mathematics and computer lab teacher in the Hempstead Public School System on Long Island, New York for over 25 years. He was a member of the American Federation of Teachers and the National Council of Teachers of Mathematics from 1975 to 1999.
In 1999, he retired five years after the death of his father and returned home to Salisbury. His life's mission shifted from mathematics, with the persuasion of his mother, to Hood Seminary's history and growth as an institution that nurtures those who answer God's call and how its story is related to the Salisbury community.
Several articles were published for the A.M.E. Zion Quarterly Review and the Salisbury Post. Some included: "The Nature and Structure of Sub-Saharan West African Religions before Islamic," "Christian and European Influences;" "Jesus Christ Our Devine Brother Ancestor," "Why is There a Seminary Called Hood?," and "Mary Lynch: A Sanctuary of Temperance." In 2008, he became a published author of the book Oakdale/Union Hill Cemetery, Salisbury, North Carolina: A History and Study of a Twentieth Century African American Cemetery.
He is a member of Moores Chapel A.M.E. Zion Church in Salisbury, serves on the boards of Historic Salisbury Foundation and Rowan Public Library. He is a legacy friend of Hood Theological Seminary and the secretary of the President's Advisory Council since its formation and the founding benefactor of the endowed scholarship in honor of Frank Reginald Brown and Fletcher Beatrice Jones Brown.

---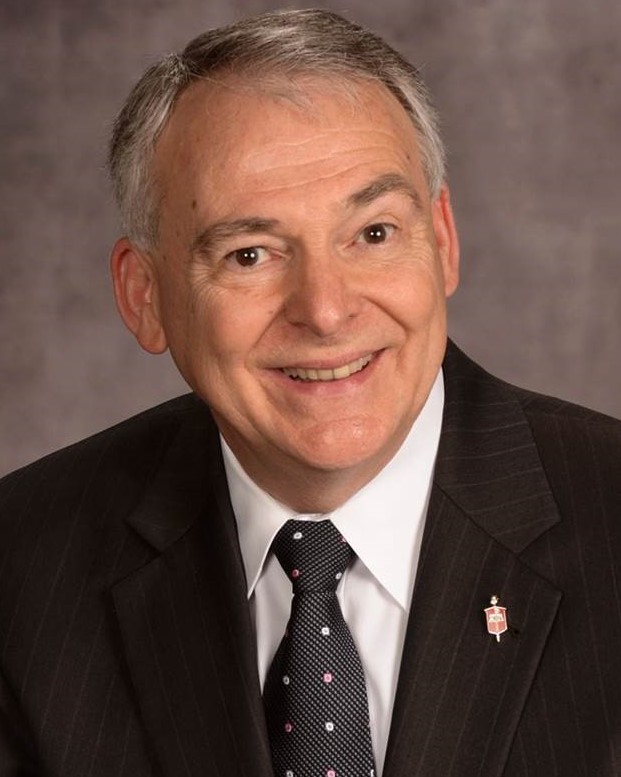 Bishop Paul L. Leeland is originally from North Carolina and is a graduate of North Carolina Wesleyan, Duke Divinity School, and North Carolina State University. He was elected to the episcopacy in 2008, and was assigned to the Alabama-West Florida Conference.
In July 2016, he was assigned as the Resident Bishop of the Western North Carolina Conference of The United Methodist Church. He began his duties on September 1, 2016.
Prior to his election in 2008, Bishop Leeland served in the North Carolina Conference for 33 years following a stint as Director of Family Counseling in Atlanta after completing seminary. Just prior to his election to the episcopacy, Leeland was the superintendent for the Goldsboro District in the North Carolina Conference.
Leeland was ordained by Bishop Robert Blackburn in 1976. As a member of the North Carolina Conference, he served small, medium and large membership churches. He served as the District Superintendent of the Goldsboro District and he was appointed Assistant to the Bishop and Director of Ministerial Relations serving under two bishops for a total eight years.
Leeland was elected as a delegate to Jurisdictional Conference beginning in 1988 and in consecutive years through 2008. He was elected as a delegate to General Conference in 2000, 2004 and 2008 and has served general conference boards and agencies. In 2007, he was the recipient of the Red Shoe Award, presented by clergywomen of the North Carolina Annual Conference for "encouragement and support of women in ministry through advocacy, appointment, mentoring and friendship."
In 1968, Janet Elaine Dowell and Paul Lee Leeland were married. They have three married children and four grandchildren.
« Back to News