ICFSH Fall Conference
The International Center for Faith, Science and History at Hood Theological Seminary presents its Fall Conference with a Virtual Webinar, "The Intersectionality of Science and Religion" Friday, October 16, 2020 from 9:30 – 2:00 p.m.
The Fall Conference begins with a Keynote Address by Former NC Governor Jim Martin, author of Revelation Through Science. The Response will be provided by Dr. Ted Campbell, Professor of Church History at Southern Methodist University, Perkins School of Theology in Dallas, Texas. Dr. Campbell is a widely published author, and his most recent publication is, Deeper Christian Faith: A Resounding.
At 1:00 p.m. EST, the Conference will present a Virtual Webinar - "Scientist in Spotlight", featuring Dr. Nat Quansah, an award-winning Ethnobotanist. He was awarded the Goldman Environmental Prize in 2000, for his research in plant medicine, cultural tradition and forest conservation, based in Ambodisakoana, Madagascar.
The Keynote Address and Response will take place in the Aymer Center on the campus of Hood Theological Seminary. Social distancing and facial coverings will be required per the NC Department of Health and Human Services COVID-19 Phase 3 Guidelines.
The public is invited to join in person with safety precautions or register through Eventbrite HERE to receive the link to view on Zoom. For more information, contact Dr. Sharon Grant, sgrant@hoodseminary.edu.
The event will also be available on Facebook Live HERE.
Registration limited to the first 100 participants so reserve your space today!

Hood Theological Seminary, located at 1810 Lutheran Synod Drive in Salisbury, NC, is a graduate and professional school where intellectual discourse and ministerial preparation occur in tandem within the framework of a community of faith. Sponsored by the A.M.E. Zion Church, and approved by the University Senate of The United Methodist Church, its student body currently comprises persons from many different denominations. Hood's mission is to prepare women and men for bold and creative leadership for the Christian church for a diverse world.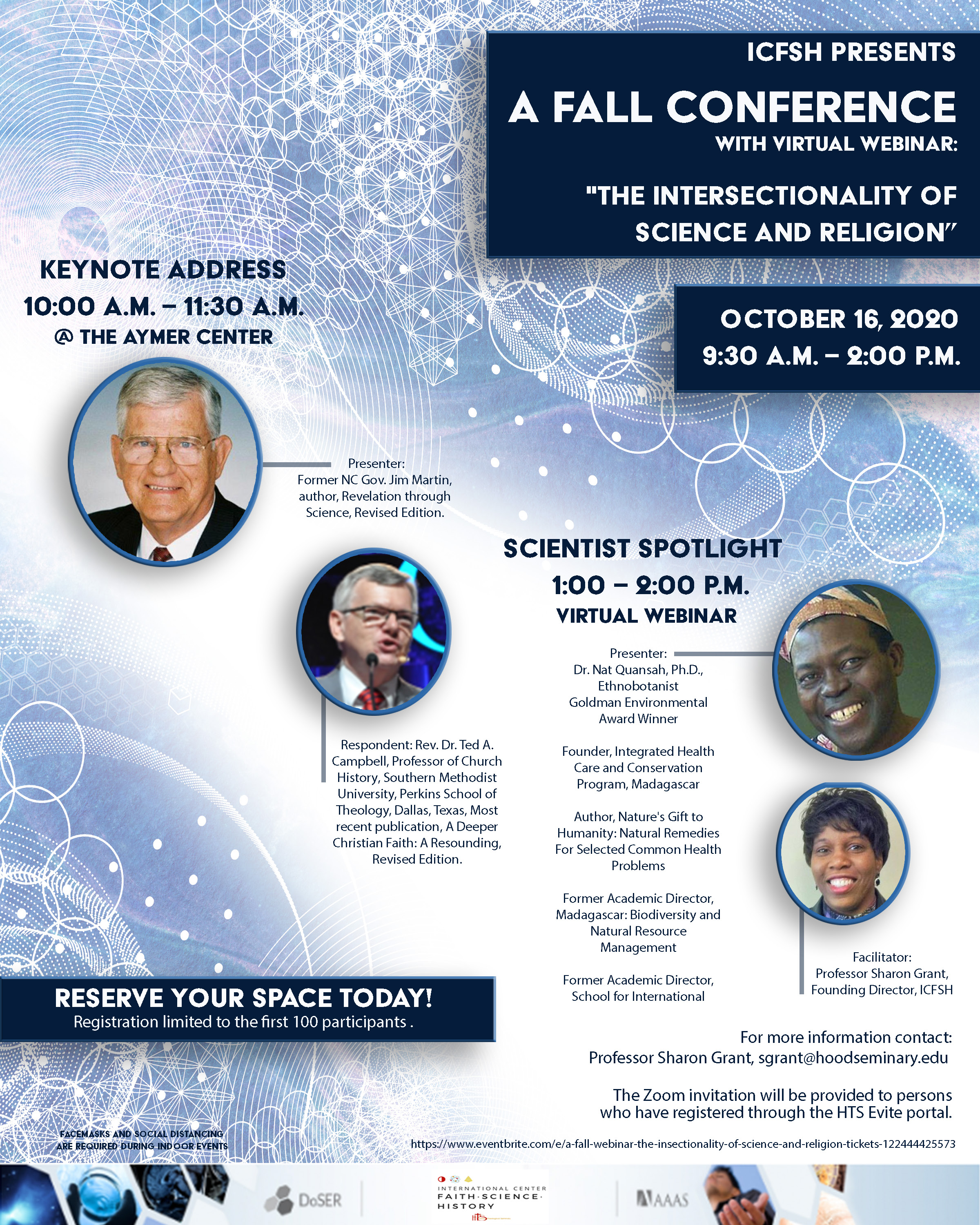 « Back to News