The ICFSH Fall Conference will take place on October 22, 2021 from 10:00 – 11:30 a.m.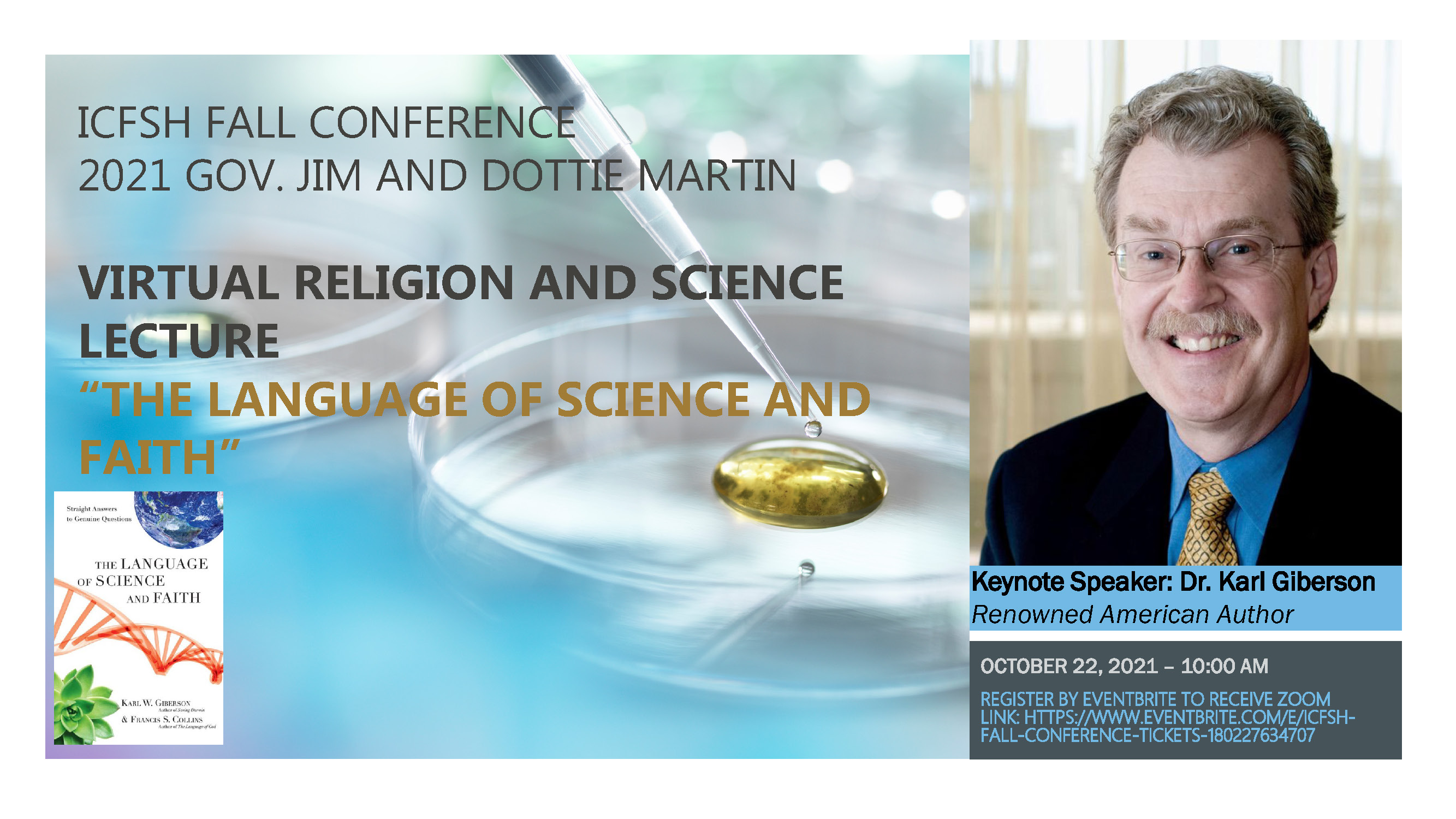 The International Center for Faith, Science and History (ICFSH) at Hood Theological Seminary presents the Inaugural Governor Jim and Dottie Martin Religion and Science Lecture as the 2021 Fall Conference. It will be a Virtual Event on Zoom titled, "The Language of Faith and Science" held on Friday, October 22, 2021, from 10:00 – 11:30 a.m.
The Keynote Address will be provided by renowned American author, Professor Karl Giberson. Dr. Giberson is a widely published author on matters of science for the general public. This lecture will feature the topics within his book,The Language of Faith and Science: Straight Answers to Genuine Questions. Giberson co-authored this widely acclaimed book with Dr. Francis S. Collins, the current Director of the National Institute of Health (NIH). The ICFSH is delighted that he has agreed to be featured as the headliner for this year's Fall Event.
The public is invited to register by Eventbrite to receive a link to view this event on Zoom. The event will also be streamed on Facebook. For more information, contact Dr. Sharon Grant, sgrant@hoodseminary.edu.
ZOOM INFORMATION TO ATTEND THE EVENT:
Find the Zoom Link to the Virtual Inaugural Gov. Jim and Dottie Martin Science and Religion Lecture below. It can also be viewed on Facebook Live HERE:https://www.facebook.com/hoodseminary.
« Back to News