Alumni Profiles and News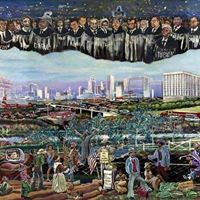 Shirley Sims Gray, MDiv '15, is managing the impressive collection of art work by her late husband, J. Lee Gray, a self-taught artist from Spartanburg, SC. The original paintings have been shown in major cities throughout the U.S. Original paintings as well as limited edition giclée prints are available. Many can be viewed on the Facebook page Art by J. Lee Gray. Mrs. Gray can be reached at shirleyjean0839@juno.com.
---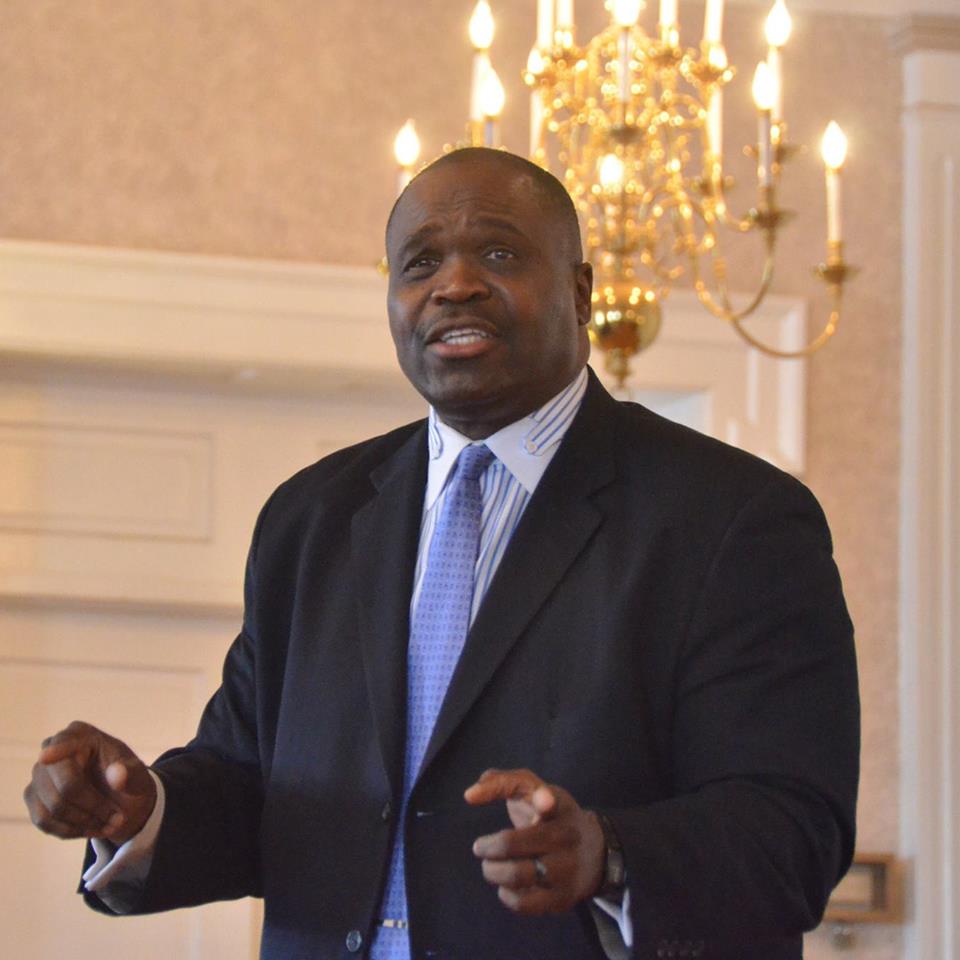 Odell Cleveland, MDiv, '97, was featured in a March 2018 article in The Chronicle (Charleston,, SC): Rev. Odell Cleveland: Finding Success off the Court
---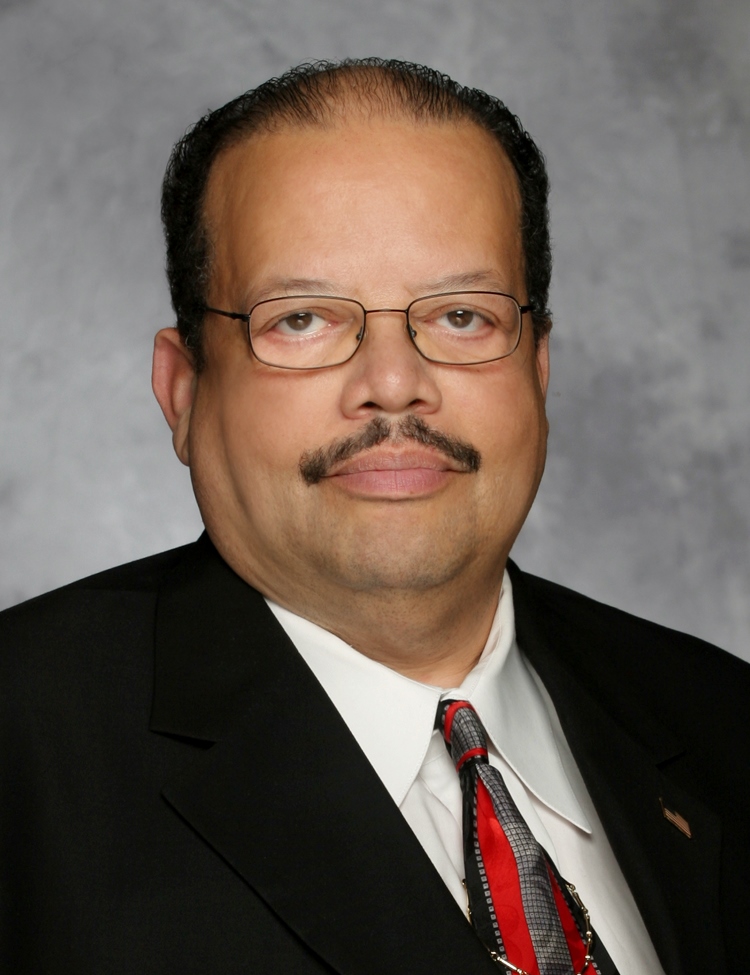 Congratulations to Delton Cooper, MTS '16, on his graduation from the Cabarrus County (NC) Sheriff's Department Chaplaincy program on Thursday, April 19, 2018. Read the full article here.
---
Spring 2018 Newsletter from Rev. Dr. Lamont Foster, President, HTSNAA

---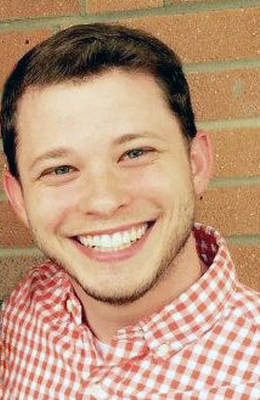 Juston Smith, M.Div. '14, recently visited the Holy Land and sent the attached report with photos.
---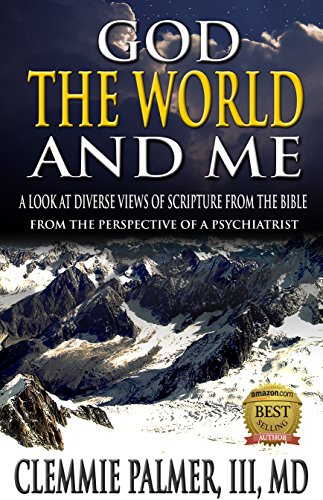 Congratulations to
Clemmie Palmer III, MD
, MDiv '16, on the publication of his first book,
God, The World and Me - A Look at Diverse Views of Scripture From the Bible: From the Perspective of a Psychiatrist.
Available on
Amazon
!
---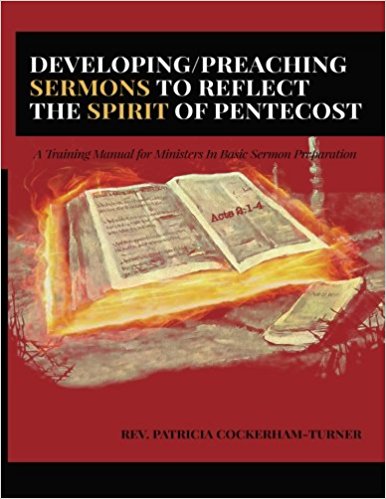 Congratulations to Rev. Patricia Cockerham-Turner (M.Div. 2005, magna cum laude) who recently published her first book, Developing/Preaching Sermons to Reflect the Spirit of Pentecost: A Training Manual for Ministers in Basic Sermon Preparation. The book is available on Amazon. Rev. Cockerham-Turner is Co-Pastor Emeritus along with her husband Rev. William D. Turner of Tower of Power United Holy Church, Salisbury, NC.

---

Several Founding Members of the Hood Theological Seminary National Alumni Association's 1885 Society are pictured with Bishop Kenneth Monroe (2nd from left), and HTSNAA President, Rev. Dr. Lamont Foster (4th from left) during the Society's fund-raising dinner held in November. Proceeds from this event, over $8,000, are for scholarships for HTS students.
Left to right: Rev. Dr. Grant Harrison, '05; Bishop Monroe; Mrs. GeoRene Jones, '14; Rev. Dr. Lamont Foster, '15; Rev. Patricia Turner, '05; Rev. Dr. James ferree, '55; Rev. Janet Garner-Mullins, '15; Dr. Carolyn Buford, '05; and President Vergel Lattimore.
Read the full report by HTSNAA President, Dr. Lamont Foster, here.
---
Dr. Mack T. Hines, DMin. '05, was named the chairman of the Morris College Board of Trustees.

Hines holds a bachelor degree from Allen University, a bachelor degree in divinity from the former Morris College School of Religion, a doctorate of ministry degree from Hood Theological Seminary and an honorary doctorate degree for outstanding leadership in the state of South Carolina from Morris College.

Hines is also a member of the Morris College Hall of Fame.

He served as an educator in the Florence (SC) School District One for 12 years. He is chairman of the Wilsonian Clergy where he organizes ministerial alumni of Wilson High School to raise funds for academically excellent students facing financial crisis. In 2006, he was presented with the honor of the Order of the Palmetto by Gov. Mark Sanford, following 12 years of service in the South Carolina House of Representatives, District 59.

Hines served as the moderator of the Florence and Affiliated Counties Baptist, Missionary and Educational Union, moderator of the Pee Dee Baptist Association and president of Mullins Area Ministerial Alliance.

Currently, Hines serves on the executive board of the Pee Dee Baptist Association and as pastor of the historical Saint Paul Baptist Church.

Morris College is an accredited, four-year, coeducational, residential, liberal arts and career-focused institution awarding baccalaureate degrees in the arts and sciences and in career-based professional fields. Founded in 1908, it is owned and operated by the Baptist Educational and Missionary Convention of South Carolina. (Story from SCnow.com.)
---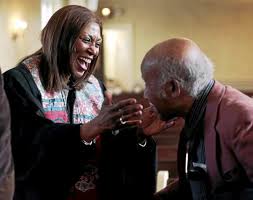 Rev. Sheila Sholes-Ross, MDiv. '09, contributed a chapter, "Resurrection Sunday," in Intercultural Ministry: Hope for a Changing World, published earlier this year by Judson Press. Sholes-Ross's experiences were highlighted in a review of the book in the October "Sojourner."

Rev. Sholes-Ross is pastor of First Baptist Church in Pittsfield, Massachusetts.



---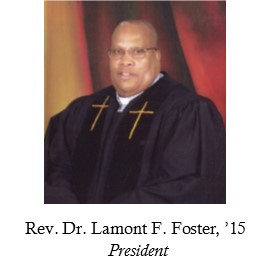 Meet your Hood Theological Seminary National Alumni Association (HTSNAA) 2017-2019 Officers