Alumni Profiles and News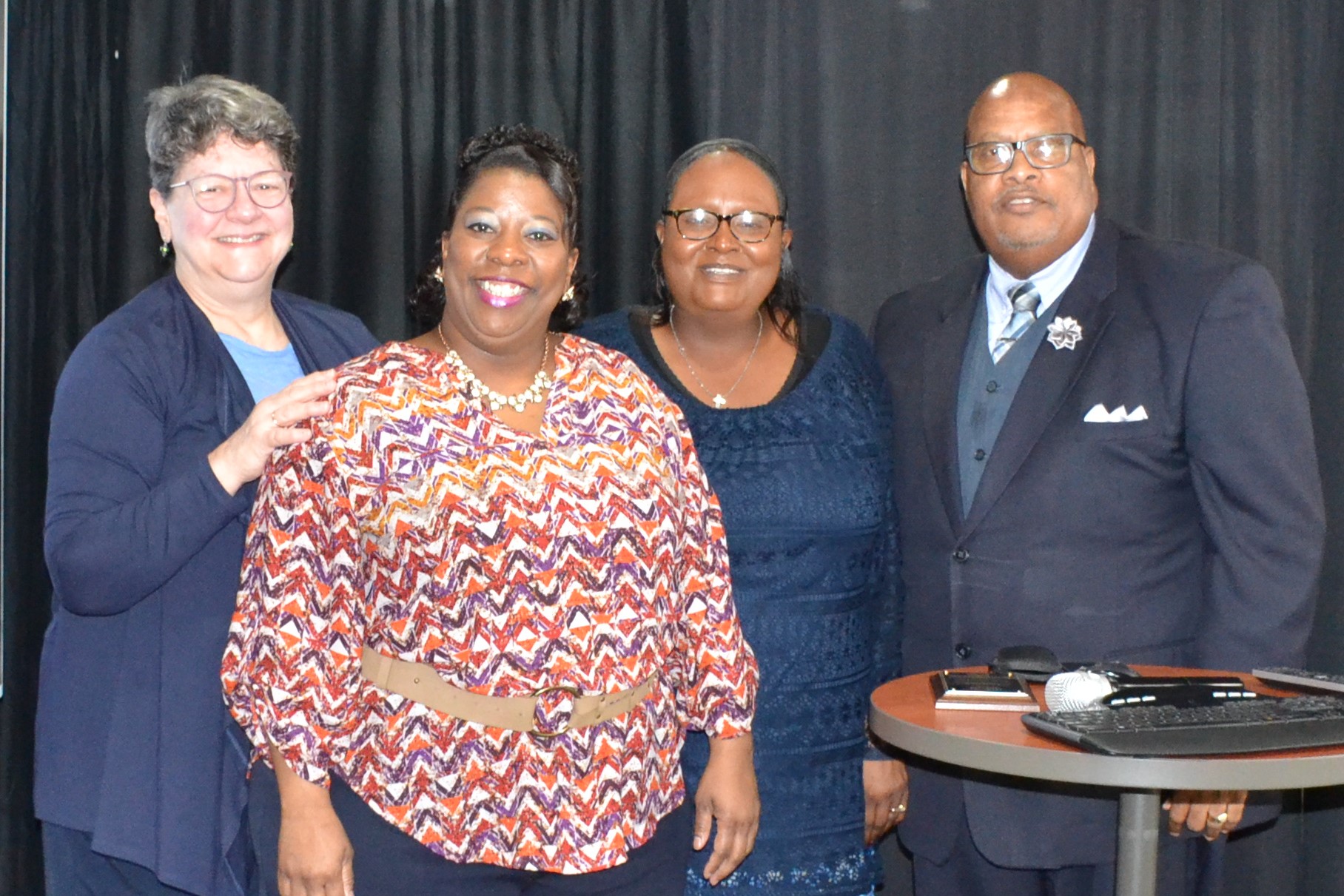 Congratulations to the newly elected 2019-21 HTS National Alumni Association Executive Officers! Pictured are
GeoRene Jones
,
Assistant Secretary
;
Tamica Robinson
,
Secretary
;
Yolanda Alston-Foster
,
Chaplain
; and
Lamont Foster
,
President
. Not pictured:
David McLean
,
Vice President
;
Kay Hines
,
Treasurer
; and
Antoinette Joiner
,
Parliamentarian
.
---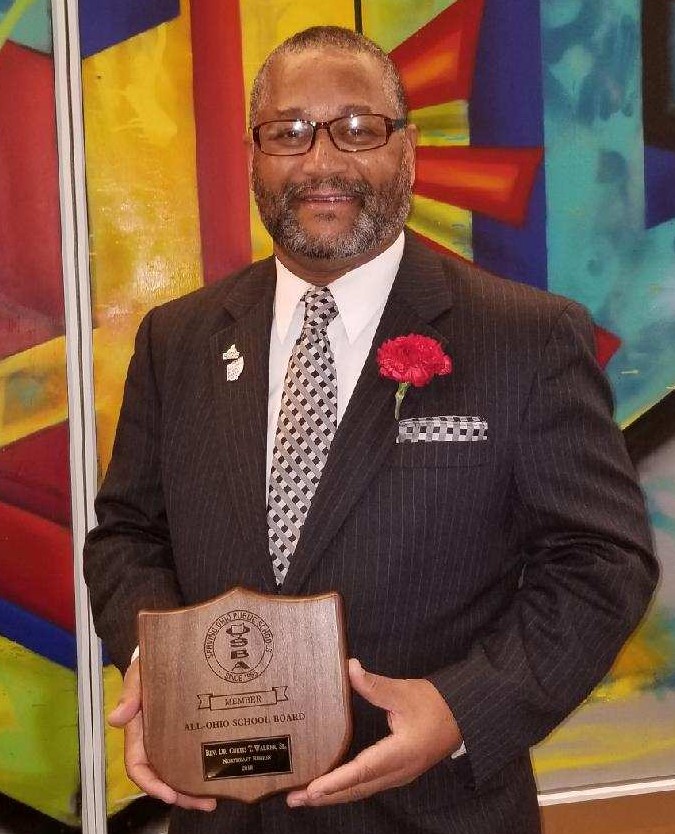 Congratulations to Rev. Dr. Curtis Walker, class of 1979 and HTS Trustee Emeritus, who was recently honored for twenty years of service on the Akron (Ohio) School Board. Last October, he was awarded the Outstanding School Board member for the Northeast region of Ohio School Boards Association (OSBA). In November, he was awarded the ALL-OHIO School Board Member at the Capitol conference of OSBA, and in January, he was elected President of the Akron Board for the 4th time. Dr. Walker is running for Akron City Council; the Primary is May 7th.
---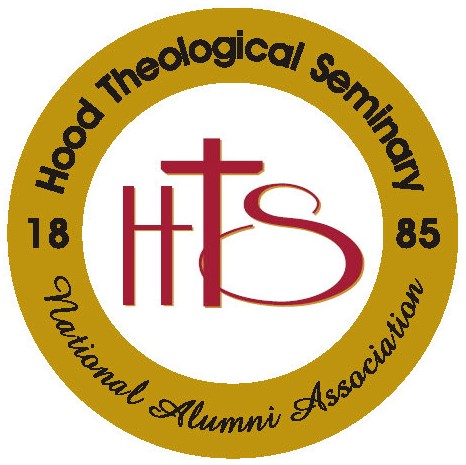 Read the latest Alumni Newsletter from Rev. Dr. Lamont Foster, M.Div. '15, D.Min. '18, President, HTSNAA




---
Check out this article about Rev. Kim McTillmon Reives, MDiv.'13, which discusses her life in Randolph County, family, and current ministry: Rev.Kim McTillmon Reives Story
---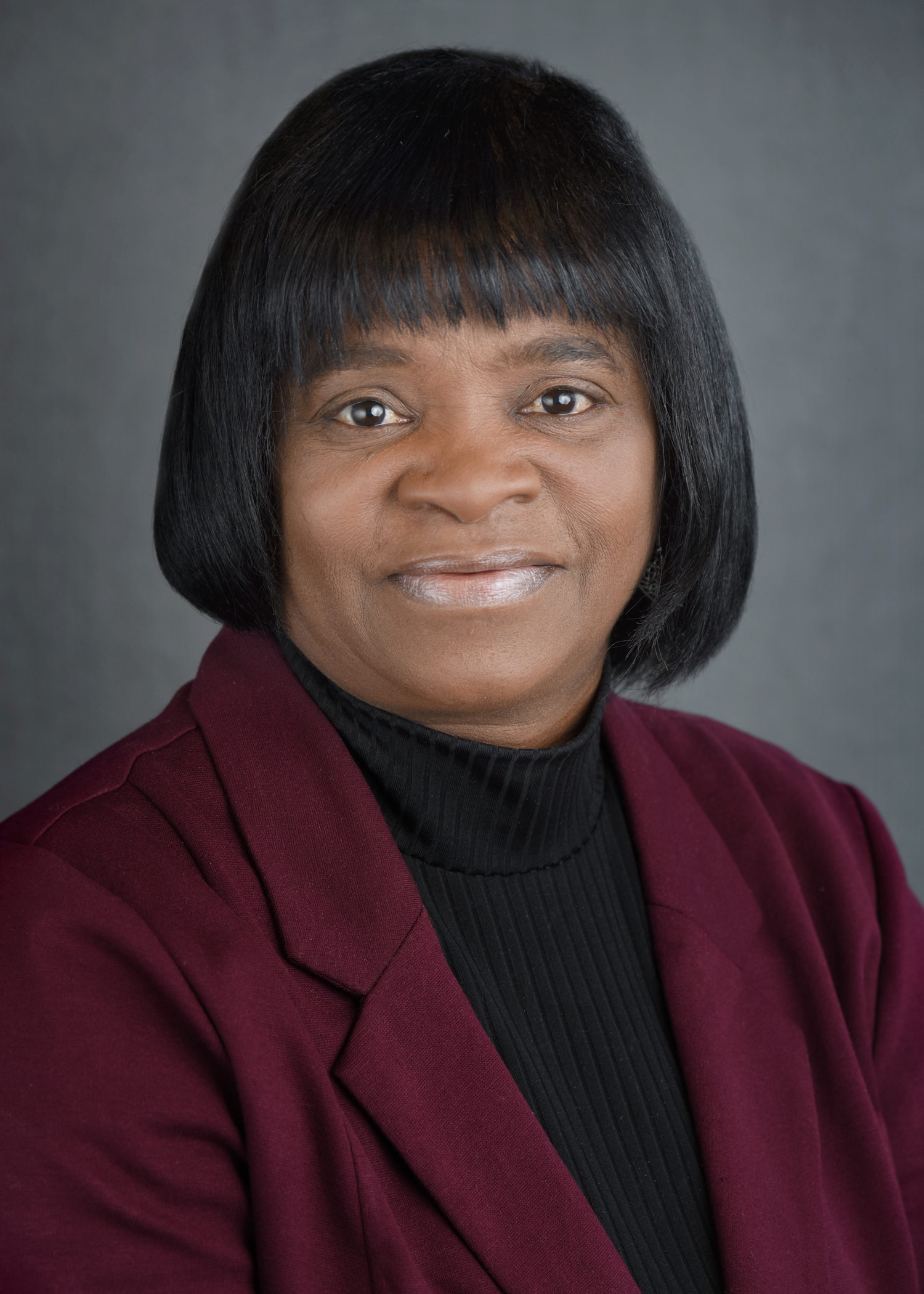 Congratulations to Rev. Carla Carson, MDiv '16, in her new role as a Weekend Overnight Staff Chaplain for Carolina Medical Center. Carla has worked has a PRN Chaplain in their metro facilities area since September of 2017. Prior to that, she completed a residency at Atrium Health Clinical Pastoral Education Center at CHS-Northeast 2016-2017. Carla is currently completing materials for Board Certification with the Association of Professional Chaplains. She is a Pastor in the Western North Carolina Conference of the AME Zion Church.
---
Congratulations to Teresa Cromedy, MDiv '16, who was appointed Staff Chaplain at Atrium Health Pineville (NC). She recently completed her Clinical Pastoral Education (CPE) Residency.

---
MonaLisa Covington, DMin '11, has published a children's book "I Love You, Gigi, Yes, But Not Like Jesus."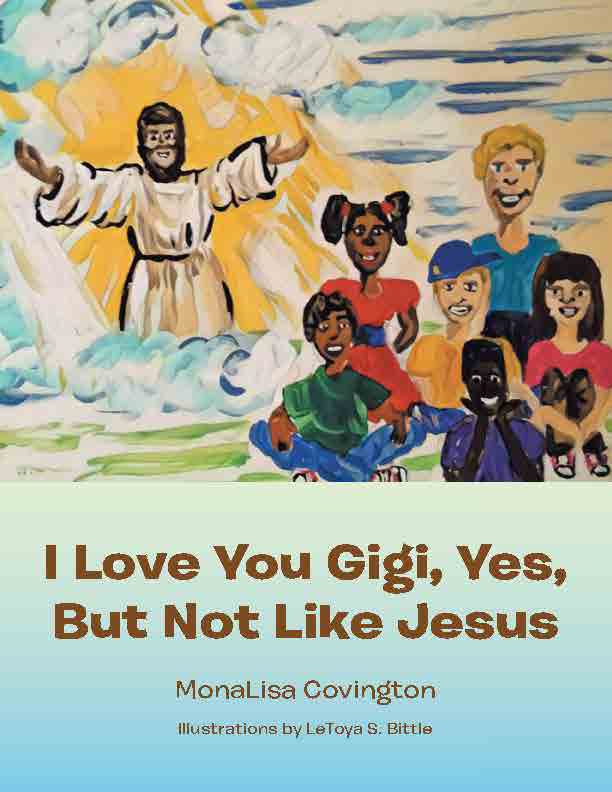 About the book: Her granddaughter, Jaleahia, has many questions, as most children her age do, and this book gives you answers to all of them. Royce also asks questions about death and why God allows it. With Gigi's answers, she tries to wrap her little brain around what death is and why it happens to those we love. Ethyn also asks questions about the use of bad words and why some adults use them. Questions we as adults have trouble answering. Parent-child conversations today take place less and less with texting and emails being the way we communicate. This inquisitive little girl will bring a smile at times to your face because of her sweet innocence. Inside you will read conversations about "why I look different" and racism. They also talk about "why I feel so alone," bullying, and trusting God. These are life lessons that children can take with them as they grow.
Dr. Covington's book is available through Amazon, Barnes & Nobles and Xlibris.


---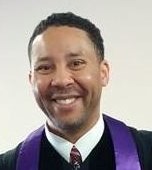 Hood Theological Seminary is honored that alumnus Rev. Dr. Otto D. Harris, III was awarded the United Methodist Men Award. Read More




---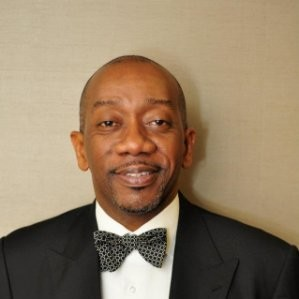 Rev. Kenneth Q. James,
M.Div. '84, D.Min. '06 has been appointed to serve as the new Editor of Church School Literature and the
Herald-Journal
for the A.M.E. Zion Church.
---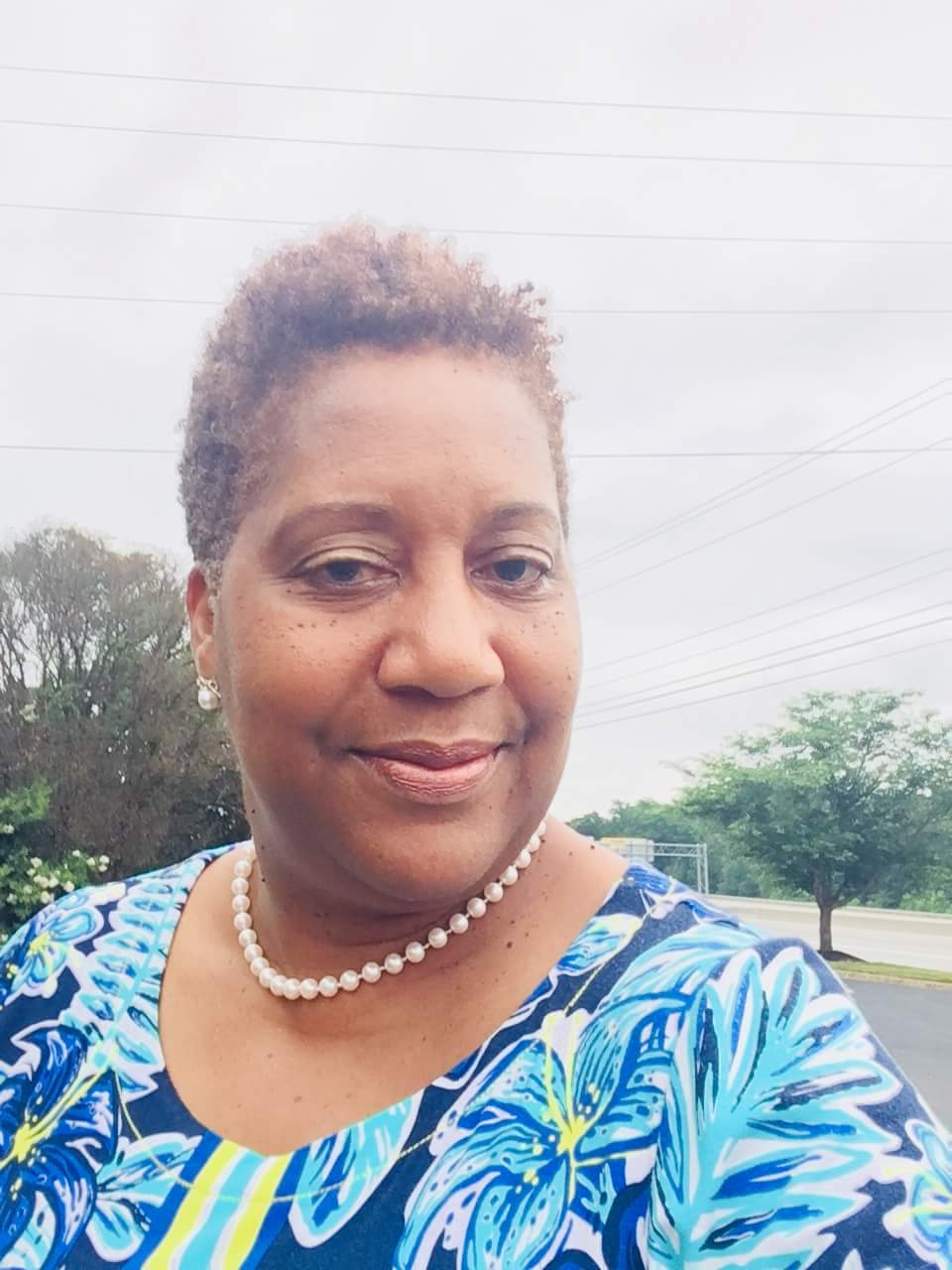 Rev. Dr. Vickie L. Hughes, M.Div.'18, began her chaplain residency August 20, 2018 at the University of Tennessee Medical Center in Knoxville, TN.

---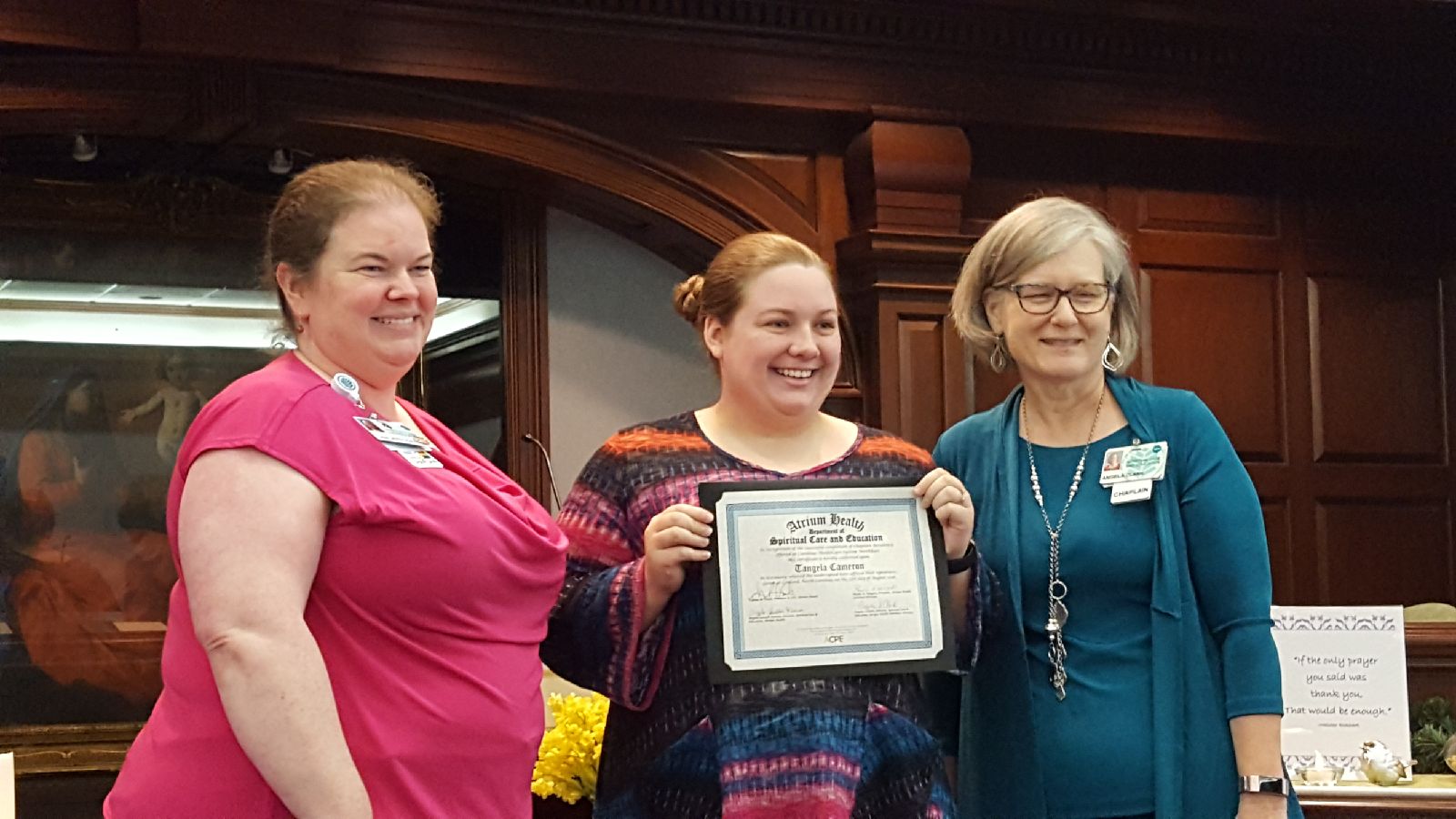 Tangela Linn Cameron, M.Div. '16, completed her Chaplain residency at Carolinas Healthcare System-NorthEast in Concord, NC in August. Cameron accepted a position to serve as Chaplain and Bereavement Staff at Hospice and Palliative Care of Iredell County in July.
---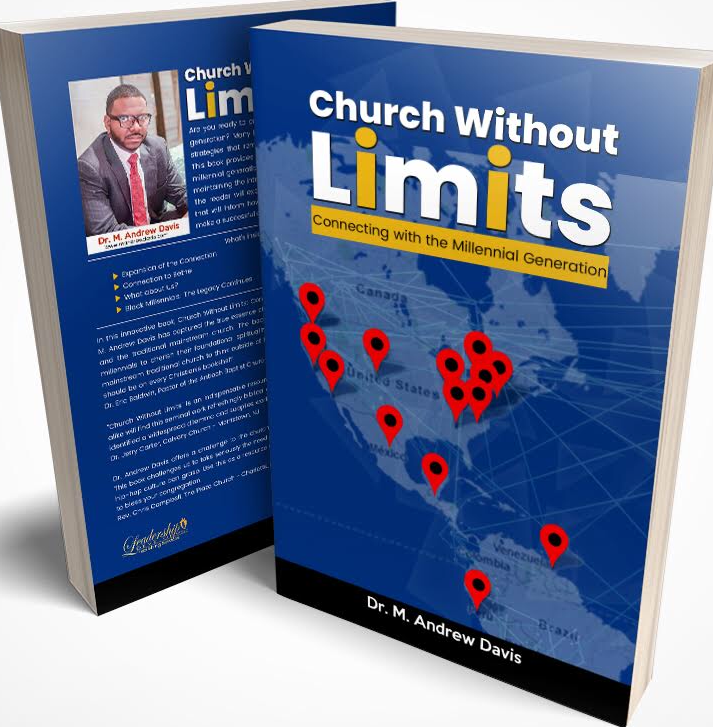 Dr. M. Andrew Davis, M.Div. '12, has recently released his first book entitled Church Without Limits: Connecting to the Millennial Generation. You can read about Dr. Davis and his book on his website.




---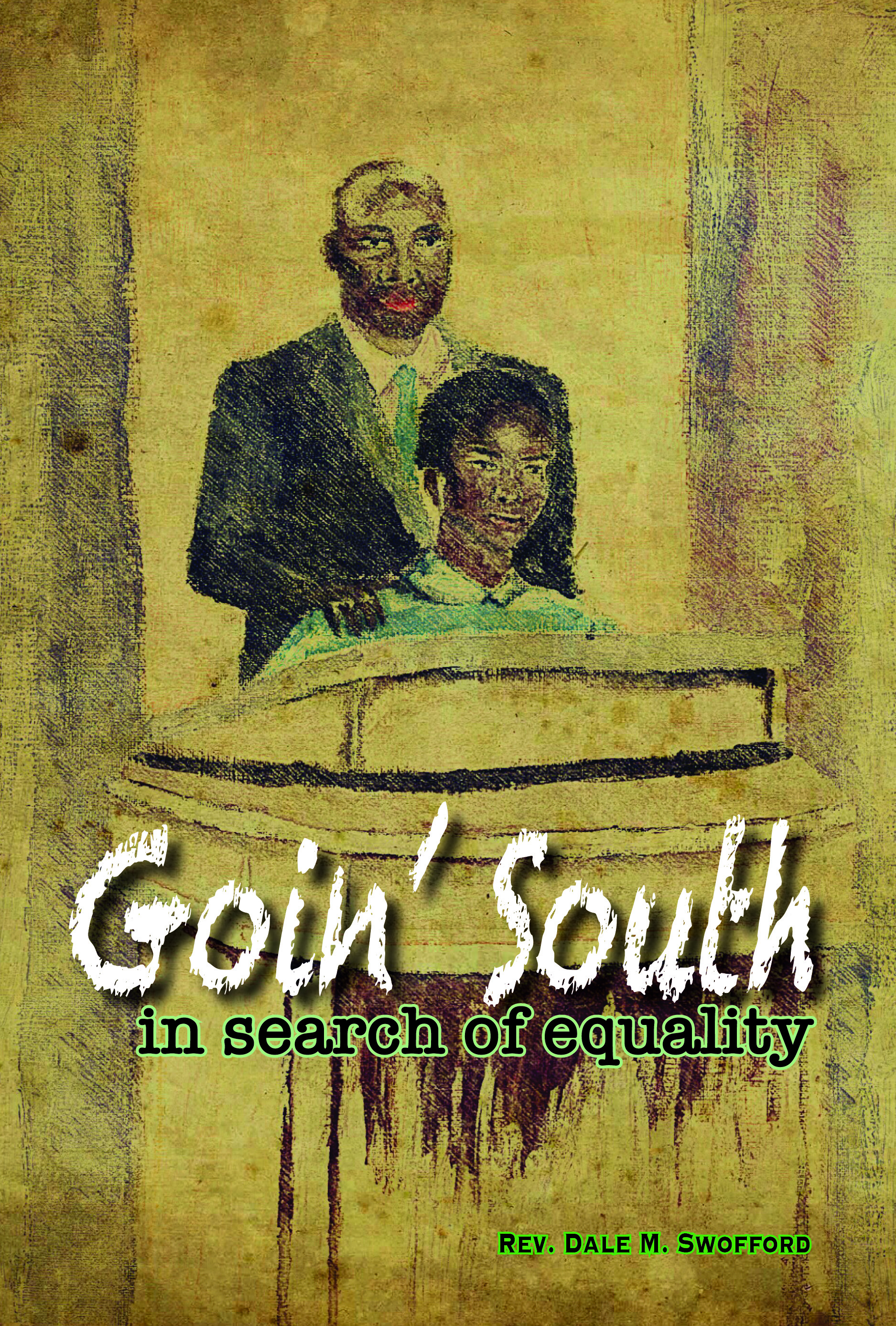 Rev. Dale M. Swofford, M.Div. '04, has released a new book, Goin' South, available on Amazon. Rev. Swofford will be on campus for a book signing prior to the Opening Convocation on September 14, 2018 in the Aymer Center.
---
Rev.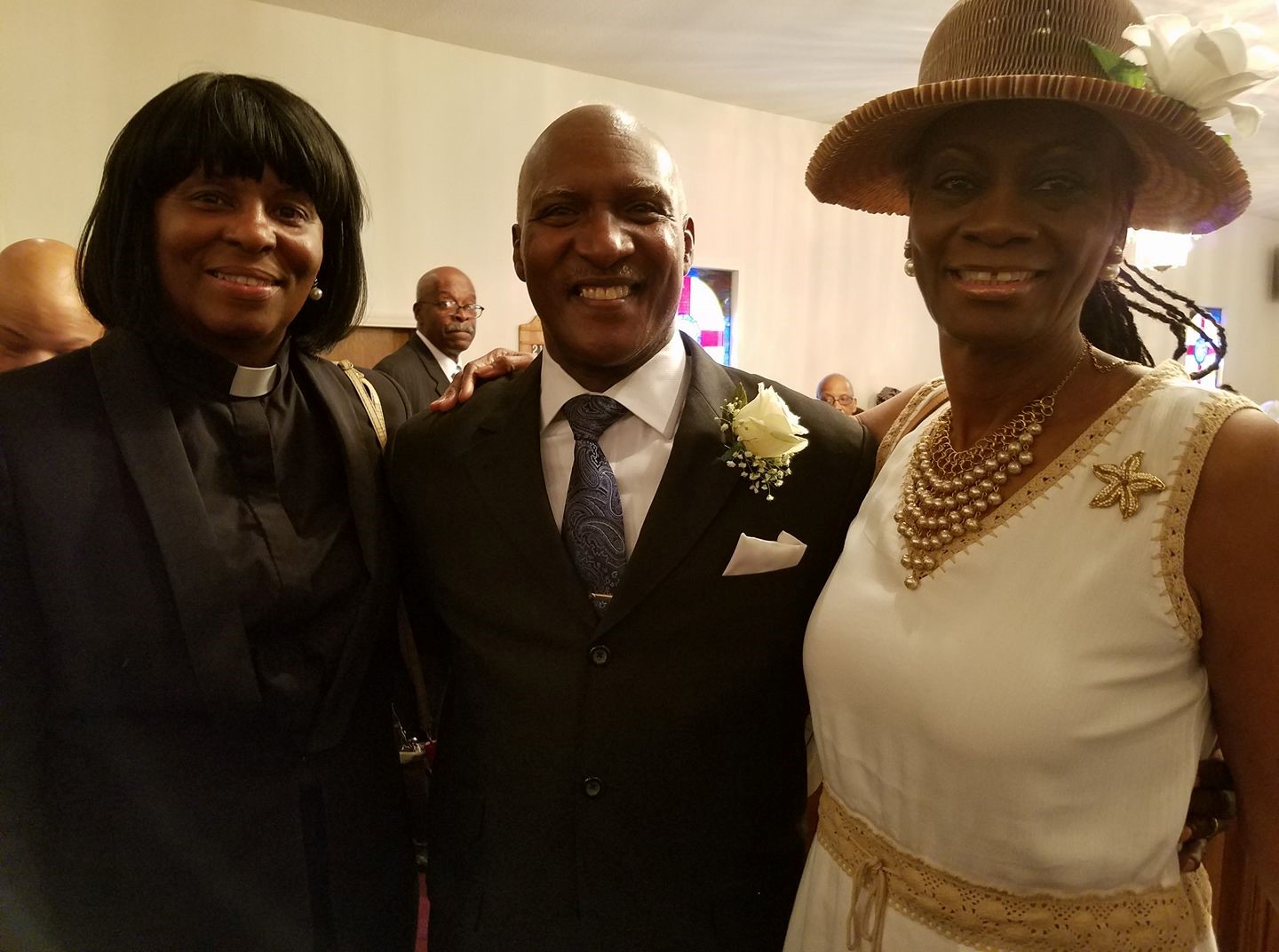 Flavian Coleman, M.Div. '17, (center) was installed as Pastor of Antioch Baptist Church in Ridgeway, SC, on Sunday, June 24, 2018. Pictured here with Rev. Coleman is HTS alumna Rev. Janet Garner-Mullins, M.Div. '14 (right), and Rev. Kay Spann Byrd (left).




---
Rev. Janice Cooper, M.Div. '13, was featured in a recent article in the Shelby Star. She is a chaplain with Hospice Cleveland County.
---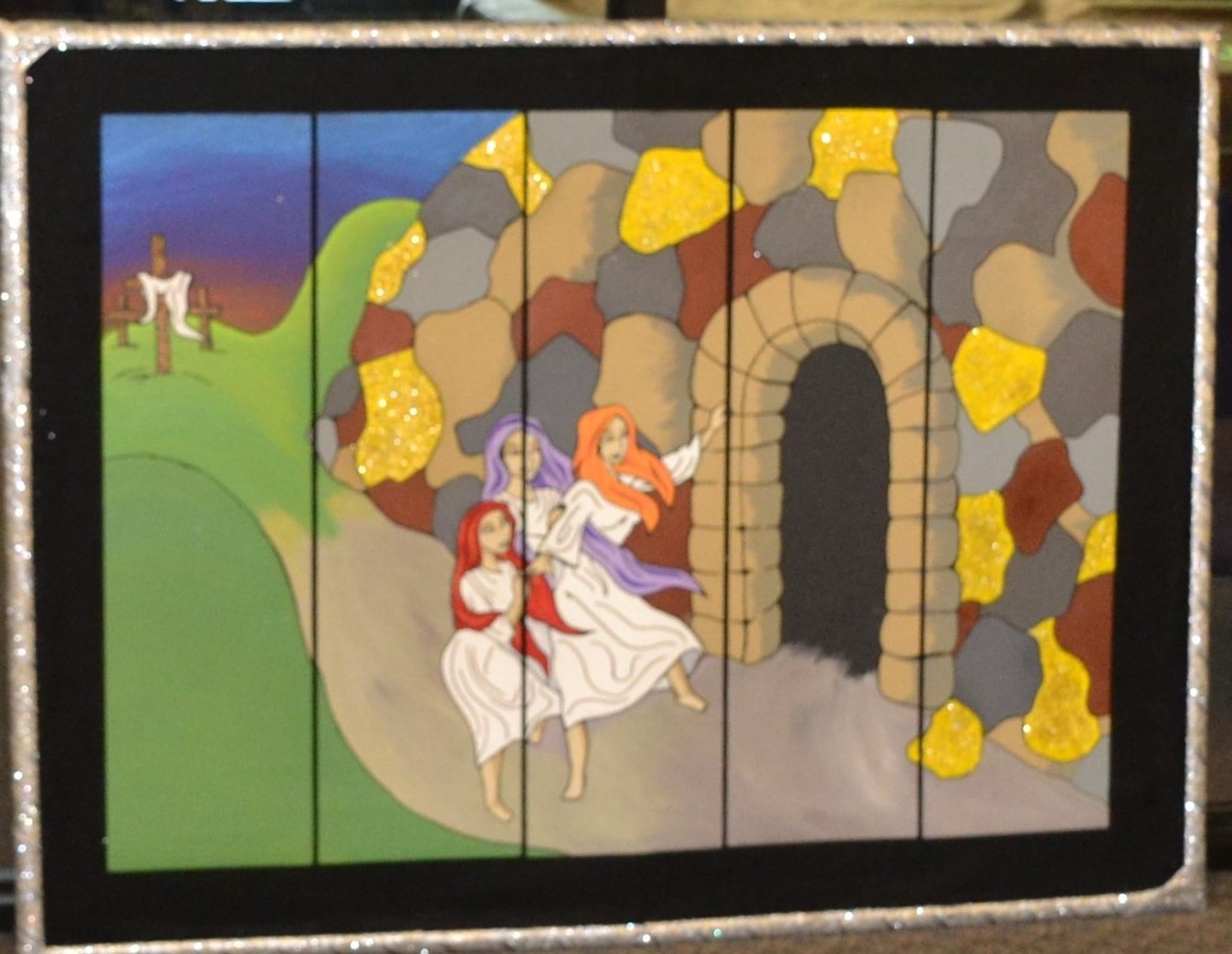 Aaron Duncan, M.Div. '18, graciously donated this painting to the Seminary. Aaron said, "As a part of my final project for Dr. Mary Love's "CE in the Arts" class, I worked with a local artist from Lexington, NC, to bring to life a "Faith Versus Fear" painting. The artwork is unique because the canvas is actually five sheets of Skateboard griptape put together. The local artist (Gina) from So Stoked Skateshop of Lexington helped me transpose the ending of Mark's Gospel (Mark 16:1-8) onto skateboard griptape. Inspiration for the text was from Dr. Resner's class entitled "Reading Mark for Preaching Gospel." My dream for future ministry in the Methodist Church and Church Universal is with the marginalized Skateboard community, in which Faith will have the final work over Fear."
---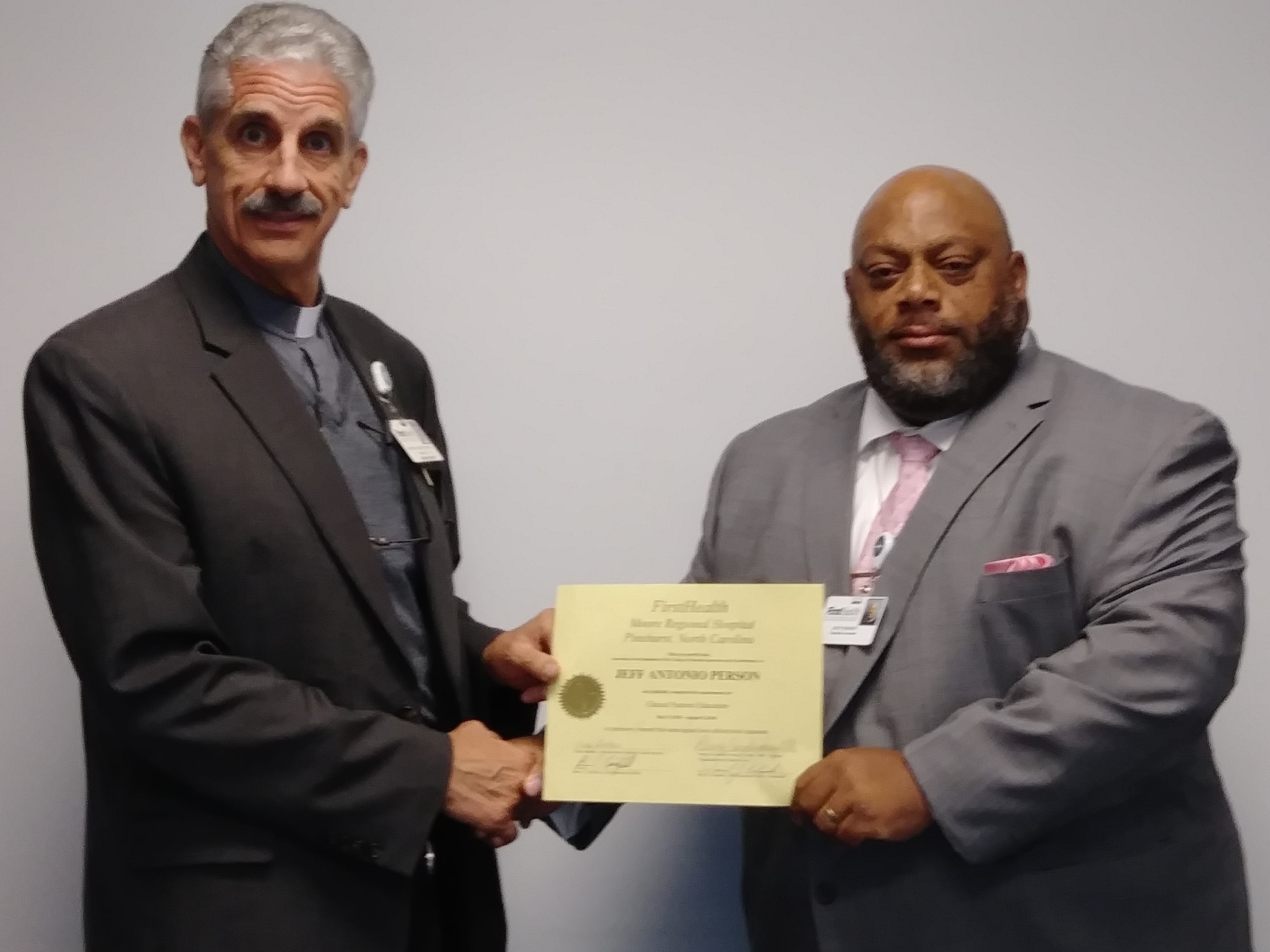 Rev. Jeff A. Person, M.Div. '17, completed his 4th Unit / Residence of CPE on August 8, 2018 at FirstHealth Moore Regional Hospital in Pinehurst, NC. Jeff is pictured here with Rev. Dr. Beverly C. Jessup, D. Min., FAPC, Chaplain Clinical Director, (CPSP).
---
Pastor Michael Fongemy, D.Min. '17 was featured in a wonderful article in the Salisbury (NC) Post on August 5, 2018: "Two local churches have a new way of doing church." Read more...
---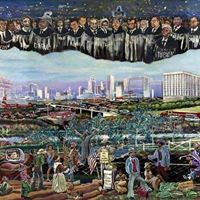 Shirley Sims Gray, M..Div. '15, is managing the impressive collection of art work by her late husband, J. Lee Gray, a self-taught artist from Spartanburg, SC. The original paintings have been shown in major cities throughout the U.S. Original paintings as well as limited edition giclée prints are available. Many can be viewed on the Facebook page Art by J. Lee Gray. Mrs. Gray can be reached at shirleyjean0839@juno.com.
---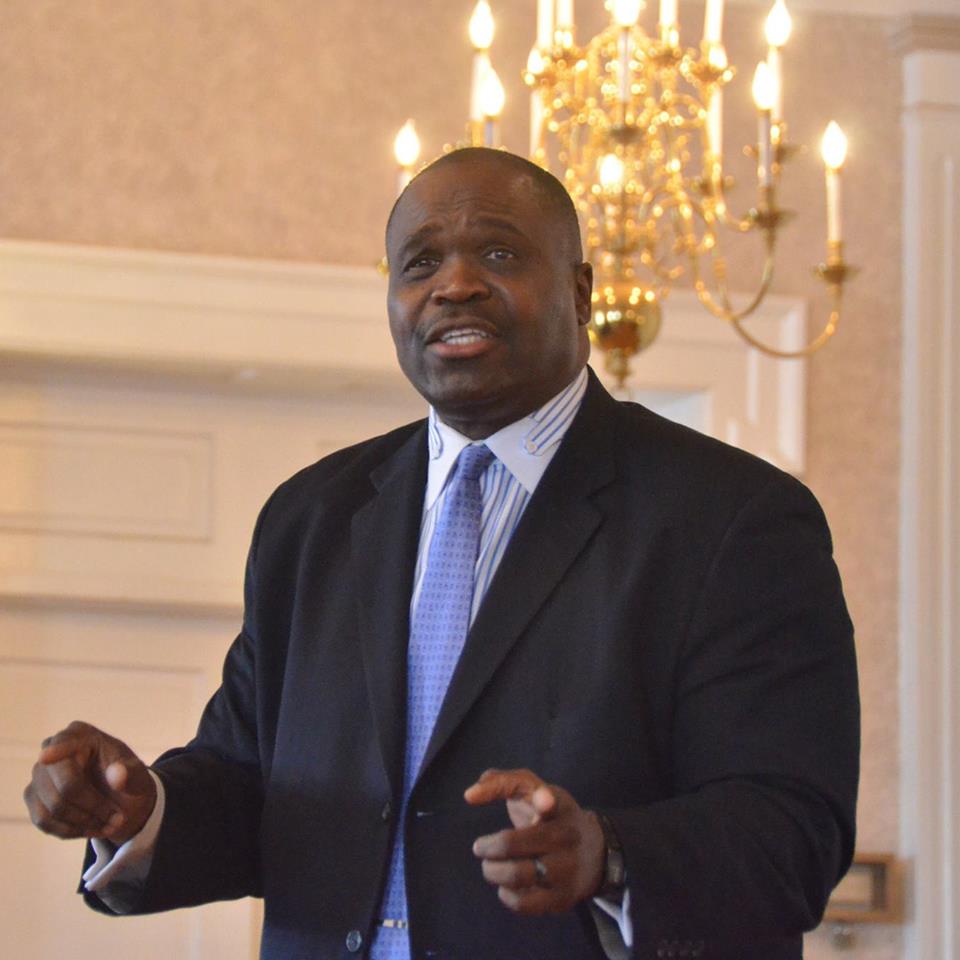 Odell Cleveland, M.Div. '97, was featured in a March 2018 article in The Chronicle (Charleston,, SC): Rev. Odell Cleveland: Finding Success off the Court
---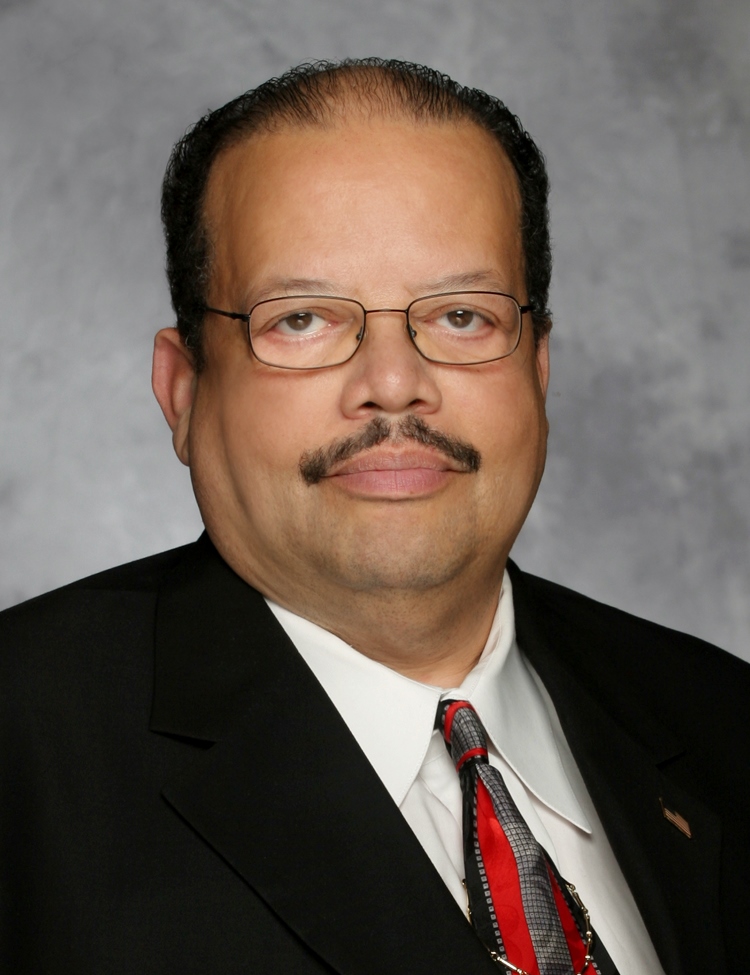 Congratulations to Delton Cooper, MTS '16, on his graduation from the Cabarrus County (NC) Sheriff's Department Chaplaincy program on Thursday, April 19, 2018. Read the full article here.
---
Read the Spring 2018 Newsletter from Rev. Dr. Lamont Foster, M.Div. '15, D.Min. '18, President, HTSNAA

---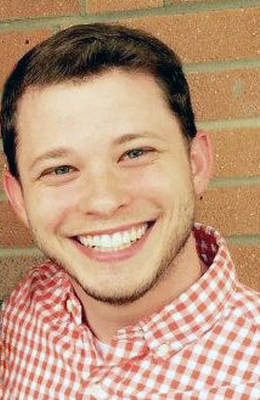 Juston Smith, M.Div. '14, recently visited the Holy Land and sent the attached report with photos.
---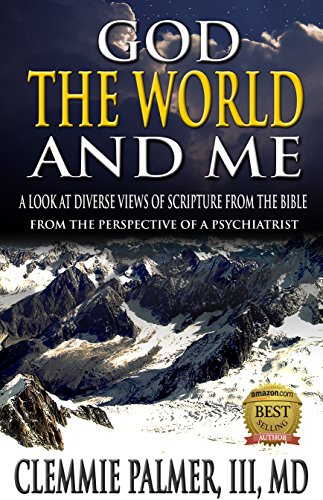 Congratulations to Clemmie Palmer III, MD, M.Div. '16, on the publication of his first book, God, The World and Me - A Look at Diverse Views of Scripture From the Bible: From the Perspective of a Psychiatrist. Available on Amazon!
---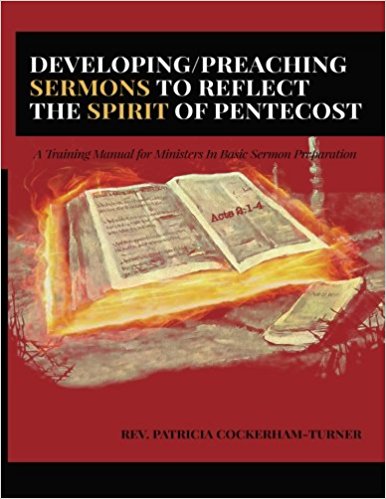 Congratulations to Rev. Patricia Cockerham-Turner (M.Div. '05, magna cum laude) who recently published her first book, Developing/Preaching Sermons to Reflect the Spirit of Pentecost: A Training Manual for Ministers in Basic Sermon Preparation. The book is available on Amazon. Rev. Cockerham-Turner is Co-Pastor Emeritus along with her husband Rev. William D. Turner of Tower of Power United Holy Church, Salisbury, NC.

---

Several Founding Members of the Hood Theological Seminary National Alumni Association's 1885 Society are pictured with Bishop Kenneth Monroe (2nd from left), and HTSNAA President, Rev. Dr. Lamont Foster (4th from left) during the Society's fund-raising dinner held in November. Proceeds from this event, over $8,000, are for scholarships for HTS students.
Left to right: Rev. Dr. Grant Harrison, '05; Bishop Monroe; Mrs. GeoRene Jones, '14; Rev. Dr. Lamont Foster, '15; Rev. Patricia Turner, '05; Rev. Dr. James ferree, '55; Rev. Janet Garner-Mullins, '15; Dr. Carolyn Buford, '05; and President Vergel Lattimore.
Read the full report by HTSNAA President, Dr. Lamont Foster, here.
---
Dr. Mack T. Hines, D.Min. '05, was named the chairman of the Morris College Board of Trustees.

Hines holds a bachelor degree from Allen University, a bachelor degree in divinity from the former Morris College School of Religion, a doctorate of ministry degree from Hood Theological Seminary and an honorary doctorate degree for outstanding leadership in the state of South Carolina from Morris College.

Hines is also a member of the Morris College Hall of Fame.

He served as an educator in the Florence (SC) School District One for 12 years. He is chairman of the Wilsonian Clergy where he organizes ministerial alumni of Wilson High School to raise funds for academically excellent students facing financial crisis. In 2006, he was presented with the honor of the Order of the Palmetto by Gov. Mark Sanford, following 12 years of service in the South Carolina House of Representatives, District 59.

Hines served as the moderator of the Florence and Affiliated Counties Baptist, Missionary and Educational Union, moderator of the Pee Dee Baptist Association and president of Mullins Area Ministerial Alliance.

Currently, Hines serves on the executive board of the Pee Dee Baptist Association and as pastor of the historical Saint Paul Baptist Church.

Morris College is an accredited, four-year, coeducational, residential, liberal arts and career-focused institution awarding baccalaureate degrees in the arts and sciences and in career-based professional fields. Founded in 1908, it is owned and operated by the Baptist Educational and Missionary Convention of South Carolina. (Story from SCnow.com.)
---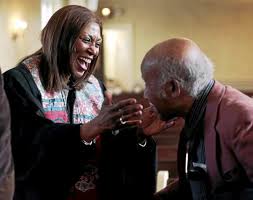 Rev. Sheila Sholes-Ross, M.Div. '09, contributed a chapter, "Resurrection Sunday," in Intercultural Ministry: Hope for a Changing World, published earlier this year by Judson Press. Sholes-Ross's experiences were highlighted in a review of the book in the October "Sojourner."

Rev. Sholes-Ross is pastor of First Baptist Church in Pittsfield, Massachusetts.



---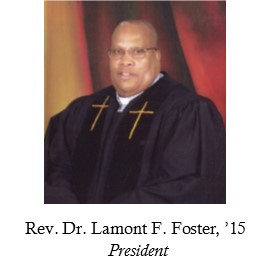 Meet your Hood Theological Seminary National Alumni Association (HTSNAA) 2017-2019 Officers