Graduate Programs

Information

First Time GI Bill® Users

Transfer Students

Graduate Certificate Programs
Karen L. Owens
Director of the Center for Chaplaincy, Adjunct Professor in Pastoral Theology
Expertise
Chaplaincy (Behavioral Health)
Pastoral Care and Theology
Women's Ministries Facilitation and Workshops
Personal Transformation
Education
Bachelor of Science in Management, Baker University; Baldwin City, Kansas
Master of Arts, Human Resources Development, Webster University; St. Louis, Missouri
Master of Divinity, Hood Theological Seminary; Salisbury, North Carolina
Doctor of Ministry, Hood Theological Seminary; Salisbury, North Carolina
Certified in Clinical Pastoral Education (4 units) from the Association of Clinical Pastoral Educators (ACPE)
Rev. Dr. Karen Lenora Owens was born and raised in Kansas City, Kansas, and moved to North Carolina in 2004. She holds the B.S.M., M.A., M.Div., and D.Min. degrees. Her doctoral dissertation titled: Developing a Pastoral Care Model at the Dove's Nest of the Charlotte Rescue Mission for Women Addicted to Drugs and Alcohol, determined if an aspect of pastoral care was integral to the healing and restoration of addicted women.
Currently, she provides ecumenical care as a Behavioral Health Chaplain and member of the Chaplain's Professional Advisory Group for the Northeast Division of the Atrium Healthcare system. She is the Director of the Center For Chaplaincy at Hood Theological Seminary as well as Adjunct Professor in Pastoral Theology for doctoral students, also at Hood.
Dr. Owens is a member in full connection in the Southwest Rocky Mountain Conference of the Western Episcopal District of the A.M.E. Zion Church. She is also an Associate Minister at her local church, where she serves as mental health counselor and oversees the women's ministries. She has served on various civic boards and commissions related to business, social justice, public service, and readily addresses her passion regarding mental wellness / mental illness in ever-evolving societies.
Dr. Karen Owens retired following a nearly thirty-year career in Corporate America and Philanthropy, primarily as a Corporate Trainer, working across diverse landscapes. She is the owner of Clearly Stated, LLC, a free-lance and communications services company, where she enjoys her passion for writing, editing, researching, and teaching her clientele base. Her knowledge and editing skills have successfully assisted post-doctoral students at various institutions across the country. She is the proud mother of two grown sons, Larry, a gifted graphic artist in Kansas City, Missouri, and Kaleb, a human resources executive at the City of Dallas, Texas.
Denomination
African Methodist Episcopal Zion
Contact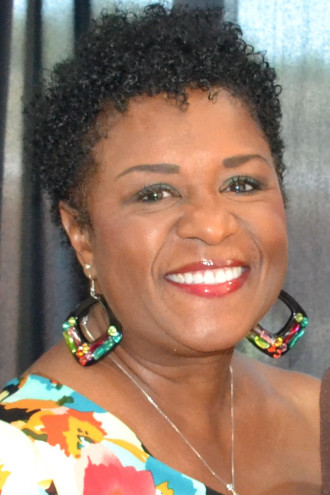 Back to Faculty Directory